Dog Breeders > Sweden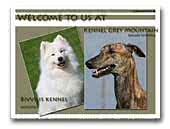 Kennel Grey Mountain
A small breeder of the Galgo Español. I breed only on healthy dogs. Both to shows, Coursing and as family dogs. All dogs lives inside with us as a family.
Spanish Greyhound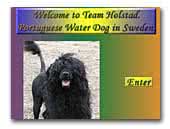 Team Holstad Portuguese Water Dog
Small quality breeding of Portuguese Water Dog with typical temperament and general apperance. More information about us and our breeding at our site.
Portuguese Water Dog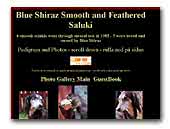 Blue Shiraz Smooth and Feathered Saluki
Blue Shiraz Salukis with the swift effortless movement. Honest breeding with respect to tradition and heritage.
Saluki
« Prev 1 2 3 4 5 6 7 8 9 10 11 12 13 14 15 16 17 18 19 20 21 22 23 24 25 26 27 28 29 30 31 32 33 34 35 36 37 38 39 40 41 42 43 44 45 Next »