Dog Breeders > Sweden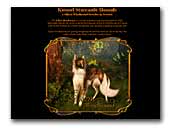 Starcastle Hounds
Silken Windhound Kennel in Sweden
Silken Windhounds are gaining recognition all over the world as one of the very few really serious new breed creations in recent times.

The Silken Windhound is a small longhaired sighthound breed from USA. Starcastle Hounds are proud to be the first breeder of Silken Windhounds in Europe and the first breeder of a Silken Windhound that obtained a national champion title.
Silken Windhound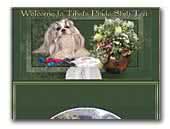 Tibets Pride's Shih Tzu
Breeding and showing Shih Tzu in Sweden. Happy, healthy dogs for dogshows or as your companion!! Welcome to visit our website.
Shih Tzu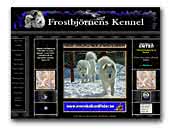 Frostbjörnenskennel
Hi! We are a little kennel in the North of Sweden. Our biggest enjoy with the dogs is to go on sledding tours and take long walks in nature, and some times we go to dog shows. Please visit our site to read more about us, and meet our Samoyeds.
Samoyed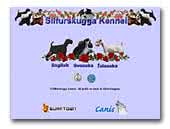 Silfurskugga kennel
Small kennel FCI registerd, breeding for health and quality miniature Schnauzers white and black.
Miniature Schnauzer white and black
« Prev 1 2 3 4 5 6 7 8 9 10 11 12 13 14 15 16 17 18 19 20 21 22 23 24 25 26 27 28 29 30 31 32 33 34 35 36 37 38 39 40 41 42 43 44 45 Next »