Dog Breeders > Ukraine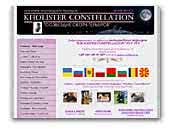 Kholister Constellation
Scottish terrier cennel UKU-FCI.
Scottish Terrier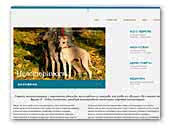 Altamiruas Italian greyhound kennel FCI/UKU
Welcome to our Altamiruas family of PLI! Altamiruas is a small kennel. We are fell in love with the Italian Greyhounds many years ago, and we bred for good health, excellent temperament, great beauty and successful show career.

You will find the information about our dogs, breeding and Show results, puppies for sale and lots of great photos in our website!
Italian Greyhound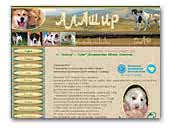 Kennel 'ALASHIR' FCI
Central Asian Shepherd Dog (Alabai)
The site contains information about the dogs kennel, their achievements in the exhibitions and test trials, the puppies for sale and dog for mating.
Central Asia Shepherd Dog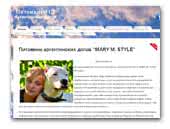 'MARY M. STYLE' Dogo Argentino Kennel
Our kennel is monobreed. In breeding, we believe, the main is correct and qualitative selection of bloodlines, to get healthy offsprings. All dogs in our kennel are tested for dysplasia. Our dogs participate in international dog shows and have excellent results. Visit our website for more information about us.
Dogo Argentino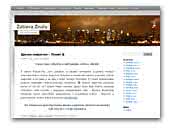 Zabava Znaty kennel
Borzoi's and Italian Greyhounds by Ukrainian kennel Zabava Znaty. Learn about Zabava Znaty, PLI's and Borzoi's at our site, with news and information, and lots of photos.
Borzoi
Italian Greyhound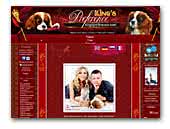 King's Preference
Cavalier King Charles Spaniels from Ukraine. Our dogs live in the family. Big photogalery, results from shows and many more. Welcome to visit our website!
Cavalier King Charles Spaniel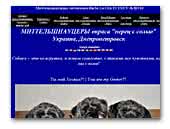 Barbe La Gris kennel
schnauzer pepper & salt
Standard schnauzers pepper & salt from Ukraine Schnauzer puppies from champion parents with the best bloodlines. We are working to improve the breed. Our dogs have excellent external data for exhibitions and working qualities. Flag this goodness to our site.
Standard Schnauzer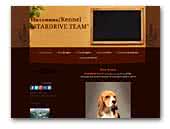 Stardrive Team Beagle Kennel
Welcome to our kennel of Beagle "Stardrive Team"! Our dogs have a lot of prestigious titles.
Beagle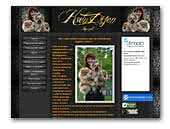 KsenDiJen
Сайт посвящен таким прекрастным породам собак: Йоркширский терьер, Китайская хохлатая, Померанский шпиц, и моим любимым Британским кошкам. Наш питомник профессионально занимается разведением.
Yorkshire Terrier
Pomeranian
Chinese Crested Dog
« Prev 1 2 3 4 5 6 7 8 9 10 11 12 13 14 15 16 17 18 19 20 21 22 23 24 Next »