Dog Breeders > Ukraine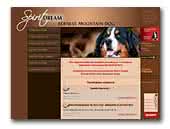 Spirit Dream BMD kennel
Kennel of Bernese Mountein Dog from Kiev, Ukraina.
Bernese Mountain Dog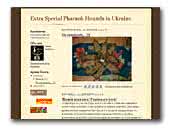 Extra Special Pharaoh Hounds
We live in Ukraine, but often travel. We have a pretty busy exhibition schedule, but we do not forget about various organized activities. And yes, we used to be first in everything! Come and join! Try to become a little bit Extra Special.
Pharaoh Hound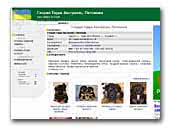 Kennel Gloria Terra Australis
Professional dog kennel. Healthy, big, strong dogs with long - hair coat and pleasant behavior.
German Shepherd Dog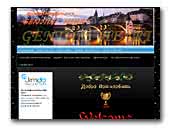 Kennel GENTILE HEART
The nursery is in Kherson and the bulldog is engaged in breeding cultivation of breed-French. The Factory owner-Slutsky Victoria.
French Bulldog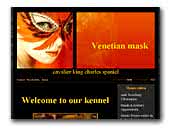 Venetian mask
We are a small kennel from Ukraine. We own riders from the famous kennels of Germany and France of "Rosebury", "Pride of Angel''", "De la Geode". Sometimes we have babies tricolor and blenheim colors in a hight quality. Our Puppies live in our family, in a home.
Cavalier King Charles Spaniel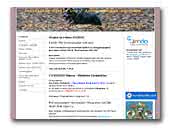 Dinastii Mich FCI Kennel
Australian Cattle Dog
ACD - our dogs are working Obedience, Agility, Frisbee & also Show winners.
Australian Cattle Dog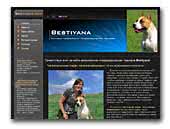 Bestiyana
The more you get to know staffordshire terrier, the more you get persuaded that it is a very intelligent dog.

In spite of the rumour about an unjustified aggression of AST it is a very obedient and even-tempered breed. What you have to do from the very moment of your getting a puppy is to figure out for yourself what you want to see in your dog. AST is a companion dog which is ready for any "feats" for its master. And taking into consideration power and strength that practically every staffordshire terrier has you have to be consistent and defined in your demands of your pet. They get very well trained, are able to carry colossal physical loads, never get tired playing and working. Just don't let them get bored. Forced idleness is the way to unpredictable deeds and "petty" dirty tricks.

It is well known that there are no bad dogs, there are bad masters! And from a little trusting and compliant puppie one is thoroughly making up a friend for oneself, another is also thoroughly making up an enemy for the surrounding people.
I would like to thank a wonderful person - Zhanna Nedoshitko, who has shared her great experience with me and entrusted Paloma, a young perspective bitch dog, to me. Zhanna's and my view on this breed have coincided. We are trying to get healthy, good-tempered, anatomically right-built dogs.

Everyone who loves this breed is welcome to write!
Respectfully, Yana Romanenko
American Staffordshire Terrier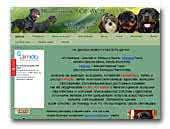 TEREN Kennel FCI
We have puppies of breed: Zwergschnauzer Black, Pepper salt and white, Deutscher schaferhund, Rottweiler, Shih tzu. Our dogs have nice titles at dog-show. We can deliver our puppy in any place if you need it.
Miniature Schnauzer
German Shepherd Dog
Rottweiler
Shih Tzu
« Prev 1 2 3 4 5 6 7 8 9 10 11 12 13 14 15 16 17 18 19 20 21 22 23 24 Next »