Dog Breeders > Ukraine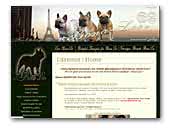 'Bona-Lee' French bulldogs
Are glad to welcome you on our site - the French bulldogs «Bona-Lee»! «Bona-Lee» is a kennel for the French bulldog registered at FCI (Fédération Cynologique Internationale), and a member of the Ukrainian Kennel Union. We are situated in Kiev, Ukraine.
French Bulldog

Pulcherrimus Ga-Bo
Pulcherrimus Ga-Bo kennel is located in Kiev, Ukraine. We occasionally breed for quality and not for quantity. Our aim is to breed healthy dogs with good movements and excellent exterior.
Pug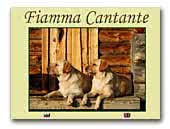 FIAMMA CANTANTE
Labrador retriever kennel - Ukraine, Kiev. Many pictures,our dogs, our Champions, information about puppies, pedigrees and lot's of interesting.
Labrador Retriever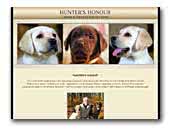 Kennel Hunter's Honor
Welcome to website of kennel Hunter's Honor, our source for information about favorite breed, the Labrador Retriever. Black & chocolate & Yellow puppies of labradors for dog-show, hunting, houses, stud dogs.
Labrador Retriever
Flat Coated Retriever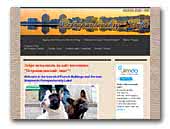 Kennel Petropavlovskiy Luks
Kennel of the french bulldog's & german shepherd.
French Bulldog
German Shepherd Dog

RAMZDORF american cockers
Welcome on website of Ukrainian kennel of american cockers "RAMZDORF".

Ласкаво просимо на сайт розплідника американських кокер спаніелів "RAMZDORF", який знаходиться в Україні.
American Cocker Spaniel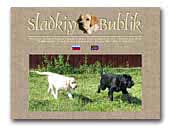 Sladkiy Bublik
labradors and scottish terriers
We are young kennel from Kiev, Ukraine. Since 2006. All labradors colours are in our kennel. Some ours dogs were imported from Finland, Poland and Estonia. Also we have labradors our breeding.
Labrador Retriever
Scottish Terrier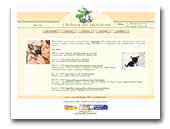 chihua.org
"Chihuahua in Ukraine"- breeding of chihuahua, puppies, dog-show.
Chihuahua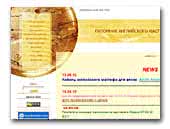 VARVARY SKIFII
UKU - FCI "VARVARY SKIFII" leading kennel of Ukraine on breed English mastiff, we breed mastiffs from 1996. Our dogs participants and winners of the European and world dogshow. During the kennel vigorous activity are grown up: champions of Ukraine, Grandchampions of Ukraine, winners of Ukraine, international champions, champions of Russia, champions of RKF, the champion of Belarus, the champion of Moldova, Baltic winner, the champion of Croatia, the winner of a class in the WorldDogShow 2006, the champion of Europe 2007, the champion of Eurasia 2008.

Exclusive accumulation of valuable blood of an origin. In parallel the kennel breed the Central Asian sheep-dog from 1990.
Welcome! We will be glad to see!
With regards Iryna & Sergey Guzhvin
Mastiff
Central Asia Shepherd Dog
« Prev 1 2 3 4 5 6 7 8 9 10 11 12 13 14 15 16 17 18 19 20 21 22 23 24 Next »