Dog Breeders > Ukraine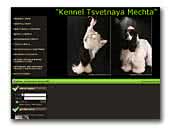 Kennel Tsvetnaya Mechta
We are glad to welcome you on our site! Our nursery specializes on the American cockers color since and yorkshire terriers since.
American Cocker Spaniel
Yorkshire Terrier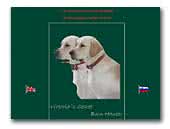 Victoria's Secret Born Hanter
Golden Retriever
Web-site of golden retriever Victoria`s Secret Born Hanter.
Golden Retriever

Carpathian Dream kennel
My name is Irina. I live in Ukrane, neare the board of Hungary. I love my dogs, they live with me and my family in our big house. I'm very unteresting in breeding and shows.

I have few dogs but they are very good quality. And I'm try to do my best for this great breed. I known what kind of breeding I want to do, health and temperament are the most important things for me.
Chihuahua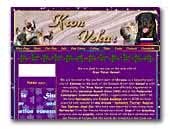 Kron Vekar kennel
Kron Vekar Kennel - Ukraine, Kherson. French buldog, rottweiler, yorkshire terrier, shar-pei, russian toy on our site.
French Bulldog
Rottweiler
Yorkshire Terrier
Shar Pei
Russian Toy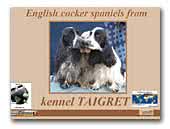 TAIGRET English cocker spaniels kennel
Welcome to Ukraine!
English Cocker Spaniel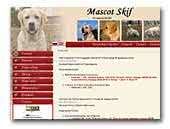 Mascot Skif FCI Kennel
We are small family kennel located in Ukraine. Our Labradors based on famouse English bloodlines. We raise our puppies with love and care. Welcome!
Labrador Retriever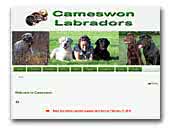 Cameswon Labradors
Cameswon Labradors - home of many International, Grand and Multi Champions. We breed Labrador Retrievers of all three colors. Our goal is to breed healthy Labradors with solid, kind, typical temper.
Labrador Retriever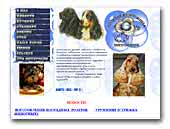 Golubaya Zhemchuzhina
Welcome to website English Cocker Spaniel and Yorkshire terrier Kennel!
English Cocker Spaniel
Yorkshire Terrier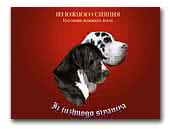 iz Juzhnogo Siyania Great Danes Kennel
We live in Crimea. It's a picturesque corner of Globe and we would like that the name of nursery From southern radiance reflected our love to our «home». Compare with other nurseries we can consider «young», but its not mean that we have just known  about breed German Mastiff.

The first acquaintance with this generous pedigree dog has occurred in 1971 and during all years mastiffs accompany us in live, as full members of family. Officially the nursery is registered in 2008. All our dogs live with us, in permanent contact with family and we are very happy of it. Having big experience of growing up dogs, we are ready to share it with other people who interested this magnificent breed. The main priority in growing up dogs is aspiration to achieve  not to receding from standard of breed, common harmony, maintenance of style, favorable mentality and longevity our dogs.

We are happy with our dogs, prouding of their success, receiving positive emotions from contacts with them. We will be glad new contacts with associates and appearance new  connoisseur and amateurs of this majestic breed - The German Dogs!
Great Dane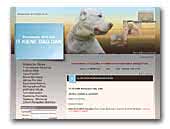 IT KIENE BAG DAN
Kennel breed Central Asia Shepherd Dog. Ukraine - shows, puppies.
Central Asia Shepherd Dog
« Prev 1 2 3 4 5 6 7 8 9 10 11 12 13 14 15 16 17 18 19 20 21 22 23 24 Next »