Dog Breeders > Ukraine

from Valley Fairies zwergpinschers kennel
Rough Collie & Shiba Inu kennel.
Miniature Pinscher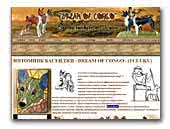 Dream Of Congo Basenjis
Basenji Family from Ukraine! First basenji kennel in Kiev. History of breed, photo & video, puppies.
Basenji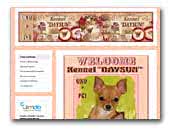 Питомник чихуахуа Daysun
Добро пожоловать на сайт питомника чихуахуа "Daysun".
Chihuahua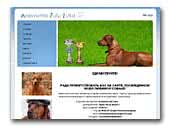 Aresvuma Zulu Zuka
Male of Rhodesian Ridgeback
WW'09 (BOB), EW'10 (BOB), Cruft Winner 2010 (BOB) Inter CH, Multi CH.
Rhodesian Ridgeback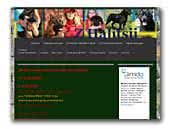 z HALITSII
Добро пожаловать на сайт питомника z HALITSII РЕГИСТРАЦИЯ В КСУ 1991 ГОД р-к "Z HALITSII", FCI-7/00 - Ротвейлер , немецкая овчарка, русская псовая борзая.
Rottweiler
German Shepherd Dog
Borzoi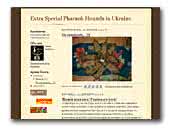 Extra Special Pharaoh Hounds
We live in Ukraine, but often travel. We have a pretty busy exhibition schedule, but we do not forget about various organized activities. And yes, we used to be first in everything! Come and join! Try to become a little bit Extra Special.
Pharaoh Hound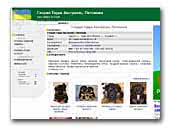 Kennel Gloria Terra Australis
Professional dog kennel. Healthy, big, strong dogs with long - hair coat and pleasant behavior.
German Shepherd Dog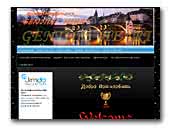 Kennel GENTILE HEART
The nursery is in Kherson and the bulldog is engaged in breeding cultivation of breed-French. The Factory owner-Slutsky Victoria.
French Bulldog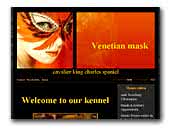 Venetian mask
We are a small kennel from Ukraine. We own riders from the famous kennels of Germany and France of "Rosebury", "Pride of Angel''", "De la Geode". Sometimes we have babies tricolor and blenheim colors in a hight quality. Our Puppies live in our family, in a home.
Cavalier King Charles Spaniel
« Prev 1 2 3 4 5 6 7 8 9 10 11 12 13 14 15 16 17 18 19 20 21 22 23 24 Next »