Dog Breeders > Ukraine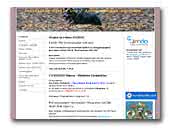 Dinastii Mich FCI Kennel
Australian Cattle Dog
ACD - our dogs are working Obedience, Agility, Frisbee & also Show winners.
Australian Cattle Dog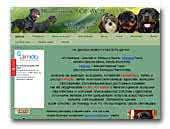 TEREN Kennel FCI
We have puppies of breed: Zwergschnauzer Black, Pepper salt and white, Deutscher schaferhund, Rottweiler, Shih tzu. Our dogs have nice titles at dog-show. We can deliver our puppy in any place if you need it.
Miniature Schnauzer
German Shepherd Dog
Rottweiler
Shih Tzu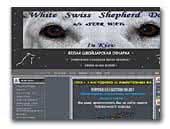 STAR WAY ROYAL
Предлагаем к продаже отличных щенков п-ка «STAR WAY ROYAL» для души, дрессировки, охраны и выставочных побед от чемпионов и лучших производителей СНГ и Европы, кровей: России, Польши, Словакии, Америки, Чехии, Боснии и Герцоговины, Франции. Щенки с задатками отличного экстерьера и рабочими качествами.

Нашим питомцам мы предоставляем всестороннюю помощь в воспитании, выращивании, дрессировке и выставочной карьере. Для вязок предлагаем титулованных кобелей.

На нашем сайте вы узнаете все о породе, все, что касается наших собак - это о наших достижениях, щенках, вязках; познакомитесь с нашими детишками и родственниками; почитаете полезные статьи о выставках, о содержании и воспитании щенка и много другое, что связано с собакой.
White Swiss Shepherd Dog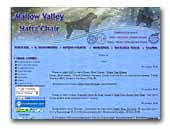 Hafiz-Chair kennel
Miniature Schnauzer
Russian Coloured Bichon
Irish Soft Coated Wheaten Terrier
Central Asia Shepherd Dog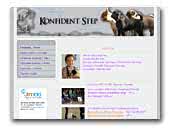 Konfident Step
Welcome to kennel FCI Konfident Step!
Here you can get acquainted with our dogs, their show results and progeny. We welcome you to our site!
French Bulldog
Small Brabant Griffon
Pug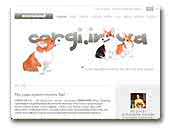 CORWOOD kennel
Welsh Corgi Pembroke breeder in Kiev, Ukraine.
Welsh Corgi Pembroke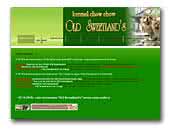 Old Sweetland's
The site of the beautiful chow-chow from Ukraine.
Chow Chow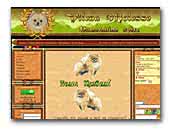 Vilena Molesse Pomeranian spitz
Personal site Pomeranskogo Spitz Vileny Molesse! Come and visit us for the sake of going!
Pomeranian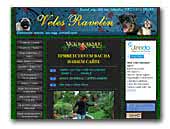 VELES RAVELIN Kennel UKU-FCI
Welcome to website of  kennel  VELES RAVELIN – pug, shih tzu, rottweiler. On pages of our site you can get acquainted with our pets, look at their photo, a pedigrees, puppies.

Добро пожаловать на сайт питомника  "VELES RAVELIN" – мопс, ши-тцу, ротвейлер.  На страницах нашего сайта Вы можете познакомиться с нашими питомцами, посмотреть их фото, родословную, щенков.
Pug
Shih Tzu
Rottweiler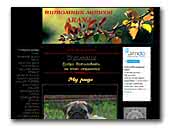 Kennel ARANJ - Pugs
Pug Dog Kennel ARANJ. Owner's Solomennaya Anzhela. Ukraine-Tsyurupyns'k.
Pug
« Prev 1 2 3 4 5 6 7 8 9 10 11 12 13 14 15 16 17 18 19 20 21 22 23 24 Next »