Dog Breeders > Ukraine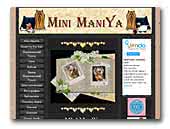 Mini ManiYa Kennel FCI-UKU
Mini ManiYa Kennel FCI-UKU Yorkshire Terrier & Biewer Yorkshire Terrier a la Pom Pon. Puppies, photos.
Yorkshire Terrier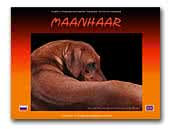 Maanhaar Primo-Creatus
Let us introduce  Rhodesian Ridgeback Kennel "Maanhaar Primo Creatus"

Rhodesian Ridgeback is unbelievably beautiful and very clever dog from South Afrika with color that can be compared only with the hot summer sun. It is impossible not to fall in love with this dog! Combining the behavior of the cat and the dog plus some blood of the King of Animals - the Lion, Rhodesian Ridgeback is Real Son Of Africa.

If you are a good responsible family and want to bring to your family a part of African happiness - we will be happy to help you. Our female is imported from Russia famous kennel "Podarok iz Afriki". The blood  of Legend Dogs are introduced in her pedigree.

Our lovely Podarok iz Afriki Oriel Valery is elegant female, charismatic,trainable, with good hunting skills, she loves children and she has really good temper, very nice color and ridge, and good show- exterior.

You are welcome with questions- in case you are interested in this breed we will be glad to help you to choose a new family member.
Rhodesian Ridgeback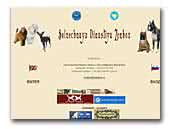 Kennel Solnechnaya dinastiya zenbox
Питомник Солнечная династия зенбокс
We are glad to welcome you on our site!
Kennel "Solnechnaya dinastiya zenbox" FCI-КСУ since 1999.
Poodle
German Boxer
Chinese Crested Dog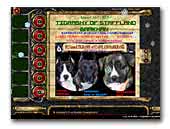 Tigrashy of Staffland Barkhan
Welcome! Kennel AST - FCI - TIGRASHY OF STAFFLAND BARKHAN, kennel was registered (№ 684/08) in FCI - 2008.Ours kennel include lines of kennel USA – SUMMIT, WILLYNWOOD, WHITE ROCK, ROYAL COURT, STORITIME, FINWAR, SIMBA CAMP, X-PERT; UKU –Kiev BAYRON, S ALMAZNOGO OSTROVA, ROYAL COURT YARD, ALBANIK, AMSTAFF's HOLLYWOO, VADI-HALLFA – RКF.

We have got very beautiful Tigry puppies. Ours staffs - muscular, courageous, agile and graceful.
American Staffordshire Terrier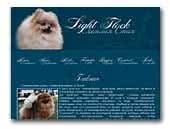 Light Flock Pomeranian Kennel
We are the breeders of Zwergspitz from Ukraine, Kharkov. Welcome to web-site of our kennel "Light Flock"! We will be glad to see you :)
Pomeranian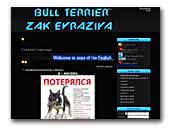 ZAK EVRAZIYA BullTerrier
English Standard BullTerrier ZAK EVRAZIYA (Ukraine Kiev).
Bull Terrier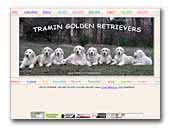 Tramin
Only golden retrievers.
Golden Retriever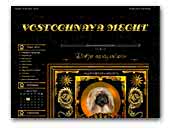 VOSTOCHNAYA MECHTA
Kennel pekingese & chihuahua "Vostochnaya Mechta"/ FCI 33/07. We are member of the Ukrainian Kennel Union On our homepage you can find many useful and interesting information about breeding, shows and champions of this breed.

Our aim is to breed excellent quality pekingese puppies, which conform to the breed standard. Our dogs have excellent genealogy and pedigree. Quality -this is our priority.
Pekingese
Chihuahua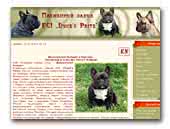 Kennel FCI DUKE'S PRITE
Nowadays French bulldogs bring pleasure to millions of people. Why is this breed so popular? Each owner will answer in his opinion. And will be right. In fact, we are united by one thing - love to these cheerful, clever, beautiful creatures, which casually became a part our life and took a worthy place in it.
French Bulldog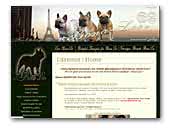 'Bona-Lee' French bulldogs
Are glad to welcome you on our site - the French bulldogs «Bona-Lee»! «Bona-Lee» is a kennel for the French bulldog registered at FCI (Fédération Cynologique Internationale), and a member of the Ukrainian Kennel Union. We are situated in Kiev, Ukraine.
French Bulldog

Pulcherrimus Ga-Bo
Pulcherrimus Ga-Bo kennel is located in Kiev, Ukraine. We occasionally breed for quality and not for quantity. Our aim is to breed healthy dogs with good movements and excellent exterior.
Pug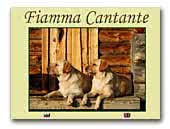 FIAMMA CANTANTE
Labrador retriever kennel - Ukraine, Kiev. Many pictures,our dogs, our Champions, information about puppies, pedigrees and lot's of interesting.
Labrador Retriever
« Prev 1 2 3 4 5 6 7 8 9 10 11 12 13 14 15 16 17 18 19 20 21 22 23 24 Next »