Dog Breeders > Ukraine

Carpathian Dream kennel
My name is Irina. I live in Ukrane, neare the board of Hungary. I love my dogs, they live with me and my family in our big house. I'm very unteresting in breeding and shows.

I have few dogs but they are very good quality. And I'm try to do my best for this great breed. I known what kind of breeding I want to do, health and temperament are the most important things for me.
Chihuahua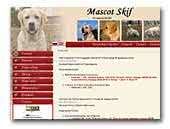 Mascot Skif FCI Kennel
We are small family kennel located in Ukraine. Our Labradors based on famouse English bloodlines. We raise our puppies with love and care. Welcome!
Labrador Retriever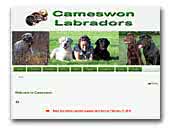 Cameswon Labradors
Cameswon Labradors - home of many International, Grand and Multi Champions. We breed Labrador Retrievers of all three colors. Our goal is to breed healthy Labradors with solid, kind, typical temper.
Labrador Retriever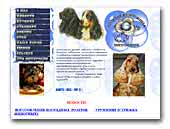 Golubaya Zhemchuzhina
Welcome to website English Cocker Spaniel and Yorkshire terrier Kennel!
English Cocker Spaniel
Yorkshire Terrier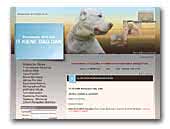 IT KIENE BAG DAN
Kennel breed Central Asia Shepherd Dog. Ukraine - shows, puppies.
Central Asia Shepherd Dog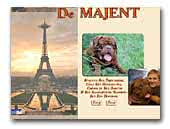 Kennel De Majent
Welcome to the Bordeaux dog kennel "De Majent"!
Our kennel has become operational in 2002. In the kennel dogs of the wonderful Bordeaux dog breed are being bred. Bordeaux dogs have earned reputation thanks to their smartness and cleverness, great temper, loyalty and self-assurance, fearlessness and vigor under any circumstances.

Here you can meet our pets, take a look at their photos, and also purchase a puppy that you like!

Добро пожаловать на сайт питомника бордоских догов "De Majent"!
Наш питомник начал свою деятельность в 2002. Питомник занимается разведением собак замечательной породы бордоский дог. Бордосы зарекомендовали себя благодаря уму и сообразительности, великолепному темпераменту, преданности и уверенности, бесстрашию и решительности в любой обстановке.

Здесь Вы сможете познакомиться с нашими питомцами, увидеть фото, а также приобрести понравившегося щенка!
Dogue de Bordeaux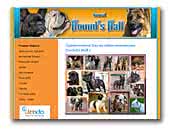 kennel Hound's Hall
Kennel french bulldog & german schepherd dog.
French Bulldog
German Shepherd Dog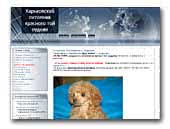 Питомник пуделя Дар Небес
Питомник "Дар Небес" (г. Харьков) занимается племенным разведением карликового и той пуделя современных окрасов.
Poodle
« Prev 1 2 3 4 5 6 7 8 9 10 11 12 13 14 15 16 17 18 19 20 21 22 23 24 Next »