Dog Breeders > Ukraine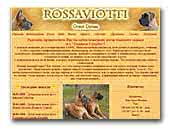 ROSSAVIOTTI fawn great dane
ROSSAVIOTTI fawn great dane, foto, pedigree, cultivation, exhibitions ...
Great Dane

VOLSHEBNIY SON
Blue and black great danes kennel.
Great Dane

amcocker.com.ua
American Cocker Spaniel in Ukraine.
American Cocker Spaniel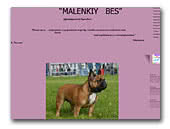 MALENKIY BES
Our purpose to keep and improve breed that to our followers was than to be proud and with what to Work.
French Bulldog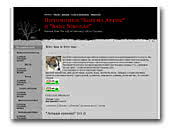 de SANTO NIKOLA
Jack russell terrier, Beagle, Berner Sennenhund, Leonberger, Briard, Shar-pei (lilac, isabelle and blue), Golden and Labrador retriever, American Akita, Welsh Corgi Pembroke end Cardigan - it's ours dogs. We're dont speek English good, but speek Spaine.
American Akita
Beagle
Bernese Mountain Dog
Briard
Golden Retriever
Jack Russell Terrier
Labrador Retriever
Leonberger
Shar Pei
Welsh Corgi Cardigan
Welsh Corgi Pembroke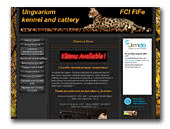 Ungvarium kennel
We live in most western part of Ukraine - Transcarpathian region, in Uzhgorod. We breeding a small dogs with large heart- chihuahua and a bengal cats too. Wellcome to our site!
Chihuahua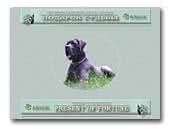 Podarok Sudby - Deutsche Dogge
Deutscher Doggen in den Farben blau, gelb, gestromt, schwarz & gefleckt.
Great Dane
« Prev 1 2 3 4 5 6 7 8 9 10 11 12 13 14 15 16 17 18 19 20 21 22 23 24 Next »