Dog Breeders > Ukraine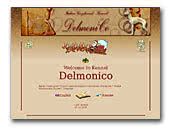 DELMONICO Italian greyhound
All about breed Italian greyhound,(piccolo levriero italiano).
Italian Greyhound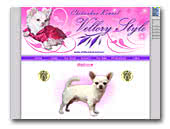 Vellory Style - Chihuahua Kennel
Welcome to Chihuahua Kennel FCI "Vellory Style"!

Добро пожаловать в питомник чихуахуа "Vellory Style"!
Chihuahua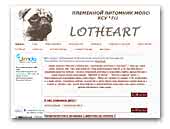 'LOTHEART' Pugs Kennel
Welcome on a web site kennel FCI "LOTHEART" from Ukraine. You will obtain information about our favourite pugs, will see their photos and will read many interesting reasons about this breed and will understand that pug - this is the best dog for you!

You will feel that pugs - this is love and gladness in our life. We will help you to choose a puppy, grow, educate a friend and champion. In our kennel - only winners! We will be glad to see you!
Pug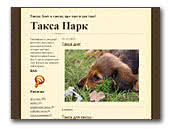 Такса Парк
Блог о таксах, про такс и для такс! Такса парк - блог о популярной породе собак - таксе. Самые последние новости, интересные статьи и рассказы о жизни такс, уморительные фото и весёлые аватары, анекдоты с таксой в главной роли, информация об известных таксах - всё это и даже больше вы найдёте на нашем блоге.
Dachshund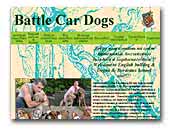 Battle Car Dogs
On the pages of our site we would like to share our love to 2 most wonderful breeds: English bulldog & Dogue de Bordeaux. For the past few years we have bred only these 2 breeds.

Our primary focus is on doing all we can to produce physically and mentally sound dogs. Healthy and happy. Also we make every effort to minimize the manifestation of inherited defects to the best of our ability by screening future breeding stock for those problems related to our breeds.
English Bulldog
Dogue de Bordeaux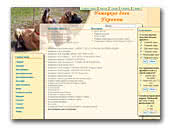 Deutsche Dogge Ukraine
Deutscher Doggen in den Farben blau, gelb, gestromt, schwarz & gefleckt.
Great Dane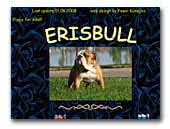 ERISBULL English bulldogs
Breeder of English bulldogs in Ukraine. Please visit our Webpage.
English Bulldog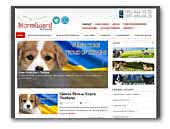 STORMGUARD kennel
StormGuard питомник собак
We're happy to welcome our dear guests. Please allow us to present you our STORMGUARD kennel - professional Ukrainian breeder kennel.

Добро пожаловать к нам в профессиональный питомник собак - StormGuard. Мы - заводчики из Украины, наша цель - высокопородные щенки Далматина, Бернского Зенненхунда и Вельш Корги Пемброк. Наши производители - собаки, которых мы специально привезли из лучших мировых питомников, которые являются постоянными участниками и победителями выставок.
Dalmatian
Bernese Mountain Dog
Welsh Corgi Pembroke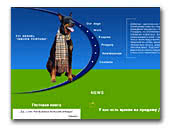 Inborn Fortuna FCI Kennel
Show quality dobermanns from healthy lines.
Dobermann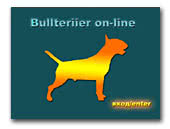 Bullterrier on-line
Bullterrier on-line Russia, Ukraina, Belarusia, Latvia, Litva, Estonia. Foto, pedigree, kennels, shows.
Bull Terrier / Miniature Bull Terrier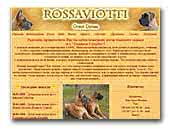 ROSSAVIOTTI fawn great dane
ROSSAVIOTTI fawn great dane, foto, pedigree, cultivation, exhibitions ...
Great Dane
« Prev 1 2 3 4 5 6 7 8 9 10 11 12 13 14 15 16 17 18 19 20 21 22 23 24 Next »