Dog Breeders > Ukraine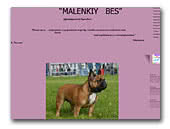 MALENKIY BES
Our purpose to keep and improve breed that to our followers was than to be proud and with what to Work.
French Bulldog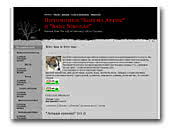 de SANTO NIKOLA
Jack russell terrier, Beagle, Berner Sennenhund, Leonberger, Briard, Shar-pei (lilac, isabelle and blue), Golden and Labrador retriever, American Akita, Welsh Corgi Pembroke end Cardigan - it's ours dogs. We're dont speek English good, but speek Spaine.
American Akita
Beagle
Bernese Mountain Dog
Briard
Golden Retriever
Jack Russell Terrier
Labrador Retriever
Leonberger
Shar Pei
Welsh Corgi Cardigan
Welsh Corgi Pembroke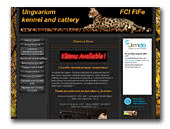 Ungvarium kennel
We live in most western part of Ukraine - Transcarpathian region, in Uzhgorod. We breeding a small dogs with large heart- chihuahua and a bengal cats too. Wellcome to our site!
Chihuahua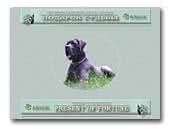 Podarok Sudby - Deutsche Dogge
Deutscher Doggen in den Farben blau, gelb, gestromt, schwarz & gefleckt.
Great Dane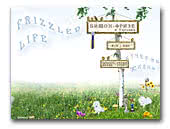 Frizzled Life - Bichon Frise
In Frizzled Life kennel there are the bichons from the best breeders of Finland, Sweden, France and USA. Many country champions and even the World Winners are among their parents! Our nurslings also successfully present themselves on many prestigious dog shows and have brought to us the champion diplomas from 17 European countries.

On our site you could find a lot of information about the bichon frise breed. It's also possible to book a puppy or ask one of our titled males for usage.
Bichon Frise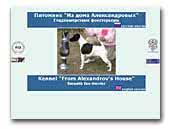 Kennel From Alexandrov's House
Site of Fox Terrier Smooth kennel.
Fox Terrier Smooth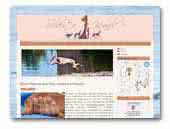 Silvento
Italian Greyhound & Cirneco dell'Etna
The first imported from Sicily (Italy) to Ukraine Cirneco dell'Etna appeared in our kennel. As wel las 3 years later we had the first for Ukraine puppies of Cirneco dell'Etna. We would be happy to see you on our web to share our amazing photo of cirneci.
Italian Greyhound
Cirneco dell'Etna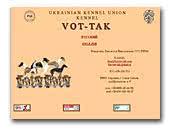 Vot-tak kennel
Site of Fox Terrier Smooth, Whippet and Piccolo Levriero Italiano kennel.
Fox Terrier Smooth
Whippet
Italian Greyhound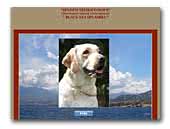 kennel BLACK SEA SPLASHES
kennel Labrador Retriever "BLACK SEA SPLASHES" registered in FCI, carries out cultivation of puppies of breed Labrador Retriever Show - class with excellent working qualities.
Labrador Retriever

Starzhy kennel
We are breeders of German Shepherd, Bernese Mountain Dog, Greater Swiss Mountain Dog (grosser). Our kennel was established in 1999, registered in the FCI

Today in our kennel are for sale a Bernese Mountain Dog puppies , Greater Swiss Mountain Dog puppies and the German Shepherd Dog puppies We'll help you to pick a puppy, which will correspond exactly to your requirements!
Bernese Mountain Dog
German Shepherd Dog
Great Swiss Mountain Dog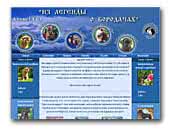 Kennel FCI Iz Legendi o borodachah
Питомник ИЗ ЛЕГЕНДЫ О БОРОДАЧАХ. Цвергшнауцеры всех окрасов, ризеншнауцеры, брюссельский гриффон, йоркширский терьер. Производители, щенки на продажу.
Giant Schnauzer
Miniature Schnauzer
Yorkshire Terrier


Gratsiano Kennel
We breed dobermanns, zwergpinschers and malinois and train them. Invite to our site. You can find there videos, pictures and information about our dogs.
Dobermann
Malinois
Miniature Pinscher
« Prev 1 2 3 4 5 6 7 8 9 10 11 12 13 14 15 16 17 18 19 20 21 22 23 24 Next »