Dog Breeders > Ukraine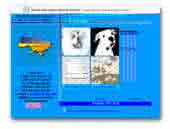 "Iz Stai Chernogo Lorda" Kennel
"Iz Stai Chernogo Lorda" is a professional kennel of dogs. We bring up dogs for many years. We love all dogs breeds, but especial are chow chows and american bulldogs. Welcome to our kennel! We are very glad to new friends from all World!
American Bulldog
Chow Chow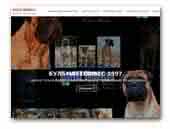 GOLD BONUS Bullmastiff Kennel
Bullmastiff kennel FCI GOLD BONUS. Best bullmastiffs of Ukraine, bullmastiff puppies, photoes, champions, show results, forum.
Bullmastiff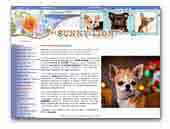 Kennel FCI SUNNY LION
Все о породах бульмастиф, пекинес, китайская хохлатая на сайте питомника Sunny Lion. Стандарты, содержание, уход, воспитание и дрессировка, галерея, забота о здоровье, выбор щенка, щенки на продажу.
Bullmastiff
Pekingese
Chinese Crested Dog
« Prev 1 2 3 4 5 6 7 8 9 10 11 12 13 14 15 16 17 18 19 20 21 22 23 24