Dog Breeders > United Kingdom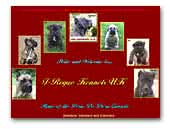 Thorney Rogue Kennels
Thorney Rogue Kennels UK are pleased to announce the arrival of an amazing new breed to the UK. We are the first, and currently the only Shorty Bull Kennel/Breeder in the UK and will be breeding specific lines to a planned program. The name of this new breed is the 'SHORTY BULL' We have carefully selected our Shorty Bulls and all are registered with the Bull Breed Coalition (BBC) and the American Bully Kennel Club (ABKC) and we work closely with original founder Jamie Sweet of Blue River Bullies. If you require further information about this relatively new breed then please contact us on the links. We will be updating our website soon with information, pictures and video on this exciting new breed. Be warned of clones or false adverts as this breed comes with full official founders paperwork when done correctly.
Shorty Bull
Canary Islands Mastiff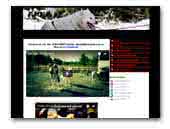 Akna Canadian Eskimo
and Czechoslovakian Wolfdogs
A website designed for our two wonderful breeds
Canadian Eskimo Dog
Czechoslovakian Wolfdog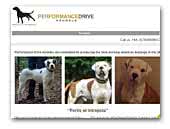 Performance Drive Kennels
Home to the Best Working American Bulldogs in the UK.
American Bulldog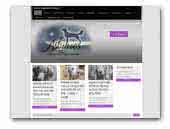 Astraios Longhaired Weimaraners
Astraios Longhaired Weimaraners is home to versatile Longhaired Weimaraners who both work and show but are first and foremost much loved pets.

We rarely breed as we believe in quality not quantity. We put time into researching the right stud dog for the right bitch with the aim of producing sound temperaments and creating happy, bidable dogs with character.

All our dogs are BVA hip scored.
Weimaraner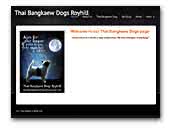 Thai Bangkaew Dogs Royhill
Home of quality Thai Bangkaew Dogs in Europe.
Thai Bangkaew Dog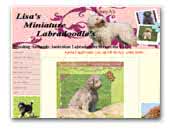 Lisa's Miniature Labradoodles
We are a small (by choice) home based breeder. Our Australian labradoodles are part of the family, They all live in our house, we do not have kennels. Our puppies are born in our bedroom and raised in the the house, we pride outselfs in early socialisation, good health, nutrition and temperament. And of course stunning good looks

All our australian labradoodles originate from Rutland Manor and Tegan Park as by adding Labradoodle Origin to the lines you lose the type and temprement that we all love about the Orignal Australian Labradoodles. All of our breeding stock meet and exceed all required health testing and more.
Labradoodle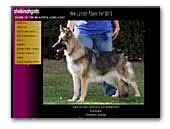 Shekinah German Shepherd Dogs
KC registered breeders of long coat, well bred, excellent tempered dogs - all hipscored. Homebred litters, dogs with us for life, all live indoors as family pets.
German Shepherd Dog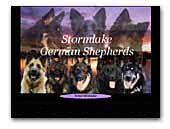 Stormlake gsd
Bredders of Long Coat German Shepherd Dogs.
German Shepherd Dog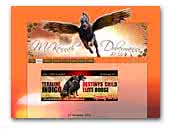 Mckennah Dobermanns
We have been living with dobermanns for many years and they became our passion from the very start. Their nature, appearance, temperament, sport-spirit on one side but also a caring friend soul on the other makes me believe this is the breed of my life.

Breeding is our hobby and we have a litter occasionally. In breeding we use top quality dogs, health tested, with great temperament. We care for our puppies and also like to keep in touch with all of our puppies owners to advice and help when needed. Our puppies have found fantastic homes in countries such as England, Denmark, USA, Poland, SA. If you would like to talk about our dobermanns or you have got any other questions regarding the breed feel free to contact us.
Dobermann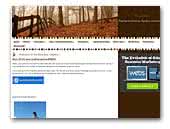 Phylcher
Labradors, Dachshunds and Papillons
Based in North Wales, UK I have been involved in dogs all my life, mainly in Labradors and Miniature Long Haired Dachshunds and started competing in mid 2006 with my first Mini Long Dachshund. Since then I have handled a variety of different breeds from limit shows to championship shows including Crufts 2010, 2011 and 2012 competing in the breed class, YKC Stakes and YKC Handling as well as the JHA Semi Finals. Thus dog showing being my hobby.

All our puppies are bred solely for health and temperament being as close to the breed standard as possible. All parents have the relevant UK health checks advised by the BVA and KC. Health checks include DNA testing, and GPRA as well as hip and elbow scorings. All puppies are reared in our home around other show dogs and children. All puppies are KC registred with a 5 generation pedigree, puppy packs, free insurance, comfort blankets and ongoing support and advice.
Labrador Retriever
Dachshund
Papillon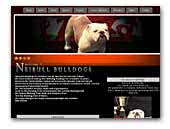 Neibull Bulldogs
Neibull Bulldogs is a Kennel based bulldog breeder based in south wales We have many years experince breeding and showing british and french bulldogs. We breed to the bulldog breed standard, and ensure soundness of health, correct temperament and show quality. All our stud dogs are availble for stud.
English Bulldog
French Bulldog
« Prev 1 2 3 4 5 6 7 8 9 10 11 12 13 14 15 16 17 18 19 20 21 22 23 24 25 26 27 28 29 30 31 Next »