Dog Breeders > United Kingdom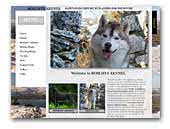 Roslieve Kennel
ROSLIEVE KENNEL Maintaining History by Planning For the Future

Welcome to ROSLIEVE KENNEL. We are situated in the outstanding Natural Beauty Landscape of ROSTREVOR, nestled in the Valley at the foot of the Mountains. We are a small Kennel dedicated to Showing and Breeding quality stock for Health, Soundness, Breed Type and Temperament. Each of these charactoristics are very important to us when breeding to try and give building blocks for a well balanced animal that will intergrate within a family home/environment. The two breeds close to my heart are the Labrador Retriever and the Siberian Husky. Puppies available from time to time. We breed only to have a youngster for showing. If you are interested in a puppy please contact us via our contact form and we can place you on our waiting list. All Enquiries Welcome.
Siberian Husky
Labrador Retriever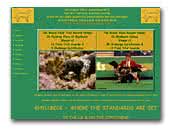 GHYLLBECK Large Munsterlanders
GHYLLBECK HPR's - (established 1971.
The UK's top dual purpose kennel. Home of UK Large Munsterlander Breed Record Holders in both Field Trials and the Show ring.
Large Munsterlander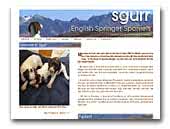 Sgurr - English Springer Spaniels
My name is Enid Lake and I live on the Isle of Skye, NW Scotland. I am one of a very few breeders of working line Springers in the UK who health test their dogs. To the best of my knowledge I am the only one in Scotland to do this full range of tests.

My kennel name is Sgurr (meaning 'the peak' in Gaelic). My aim in breeding is to produce healthy pups with excellent temperament suitable as either working dogs or country companions. I am very proud that two of my pups are now trained as Medic Alert Dogs and helping to save lives.
English Springer Spaniel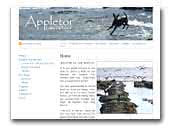 Appletor English Toy Terriers
It is our great honour to be able to share a little of our passion for English Toy Terriers with you.
English Toy Terrier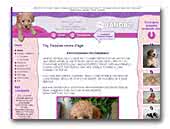 Jandaz poodles and cockapoos
We are a family breeding poodles, and cockapoos non moulting dogs superb for allergy sufferers, we eye test by optigen.com insure, vaccinate, microchip we can arrange passports and traveling for most countrys ..
Poodle
Cockapoo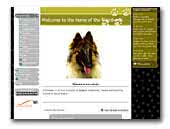 Flambards Belgian Shepherds
Home of all four varieties. We are a small showing kennel in the Lincolnshire Wolds breeding only very occasionally. Our dogs are very much part of our family.
Belgian Shepherd Dog - Groenendael, Laekenois, Malinois, Tervueren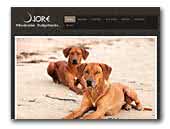 Ojore Rhodesian Ridgebacks
Breeders of Ojore Rhodesian Ridgebacks - dogs bred for temperament and stamina. The ideal dog for the modern active family.
Rhodesian Ridgeback
« Prev 1 2 3 4 5 6 7 8 9 10 11 12 13 14 15 16 17 18 19 20 21 22 23 24 25 26 27 28 29 30 31 32 33 34 35 36 37 38 39 40 41 42 43 44 45 46 47 48 49 50 51 52 53 54 55 56 57 58 59 60 61 62 63 64 65 66 67 68 69 70 71 72 73 Next »