Dog Breeders > United Kingdom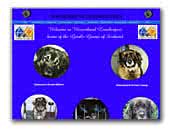 Wasserhund Leonbergers
Home of Clunkamoor Last Word for Wasserhund, JW, SCM. 2CCs 1 Res. CC.
Leonberger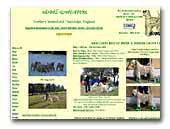 Hobel
Irish Soft Coated Wheaten Terriers
My love for the Wheaten started in 1986 with a rescue. In 1998 I got my beautiful Hobes and Kabel and this is where my affix Hobel came from. In 2000 I bred my first litter and have continued ever since, with Health and Temperament always paramount.  Most of the pups I have bred live in family homes, with some of them being shown.

I showed for the first time in 1998 with Hobes and have gone on with many of my breeding, making up International, Irish and GB Champions. I am also honoured that breeders around the world have had pups from me and have shown them too, some are now Champions and many are on their way. I thank you all.
Irish Soft Coated Wheaten Terrier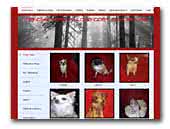 Mandys Chihuahuas
My name is Mandy and I have six lovely friendly Long Coat Chihuahuas. They are part of my family, well behaved, socialsied and of good quality. I have kept and bred Long Coat Chihuahuas for many years and whilst I am a breeder it is more of a passion than a business. All my dogs live indoors are reguarly exercised, groomed and vet checked.

They are much a part of the family as my grown up children and grandchildren who love nothing more than playing with the Chihuahuas when they visit.I live in the New Forest near Southampton.

Check out my tiny teacup Chihuahuas. I often have teacup chihuahuas for sale and my teacup Chihuahuas are of delightful temperament and well socialised. My puppies can be KC registered. I have chihuahua puppies for sale Hampshire and surrounding area.
Chihuahua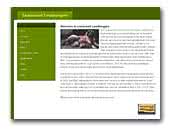 Lionscourt Leonbergers
LIONSCOURT LEONBERGERS - "True to Type"
Lionscourt is a small hobby breeder based in rural Gloucestershire, England. We are breeding for quality over quantity, using outstanding European lines chosen for temperament, type and longevity.

For more information, call for a chat or see our website.
Leonberger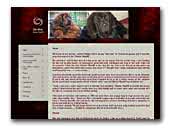 dokhyitibetanmastiff.com
Welcome to the home page of Dokhyi kennel located in UK. Our dogs comes from excellent American, Australian, European and Chines bloodlines. Please feel free to visit our website.
Tibetan Mastiff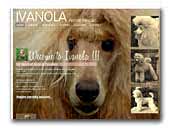 Ivanola Apricot Poodles
Welcome to Ivanola. Celebrating over 50 years of our apricot poodles!!!

Breeders and exhibitors of Standard, Miniature and Toy poodles since 1958. Devoted to colour, health and temperament in all three sizes.

Puppies very occasionally available. Please visit our site for more information.
Poodle - Standard, Miniature, Toy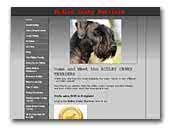 Ridley Cesky Terriers
Ridley Cesky Terriers have been successful in the show ring throughout the world!

Breeding only very rarely, but help and advice on this special breed always freely given.
Cesky Terrier
« Prev 1 2 3 4 5 6 7 8 9 10 11 12 13 14 15 16 17 18 19 20 21 22 23 24 25 26 27 28 29 30 31 32 33 34 35 36 37 38 39 40 41 42 43 44 45 46 47 48 49 50 51 52 53 54 55 56 57 58 59 60 61 62 63 64 65 66 67 68 69 70 71 72 73 Next »