Dog Breeders > United Kingdom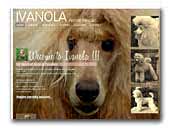 Ivanola Apricot Poodles
Welcome to Ivanola. Celebrating over 50 years of our apricot poodles!!!

Breeders and exhibitors of Standard, Miniature and Toy poodles since 1958. Devoted to colour, health and temperament in all three sizes.

Puppies very occasionally available. Please visit our site for more information.
Poodle - Standard, Miniature, Toy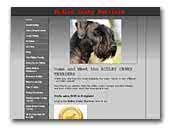 Ridley Cesky Terriers
Ridley Cesky Terriers have been successful in the show ring throughout the world!

Breeding only very rarely, but help and advice on this special breed always freely given.
Cesky Terrier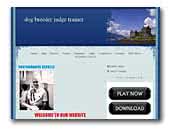 Nostradamos kennels
Breeder & Championship Show Judge.
Bull Terrier / Miniature Bull Terrier
Newfoundland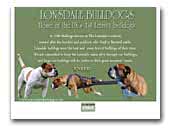 Lonsdale Bulldogs
Leavitt Olde English Bulldogges UK
Lonsdale Bulldogs are the UKs  1st and only breeders of the Original Leavitt Olde English Bulldogge ; All our Bulldogs are registered with the Leavitt Bulldog Association we are the U.K representatives for the breed in Europe.

We are a small breeders based in Essex; our main emphasis as breeders is quality over quantity, most importantly on the Health, wellbeing and temperament of our Bulldogs. We aspire to breed the perfect family companions free from health issues; We thoroughly health screen all our Bulldogs before breeding screening for heredity joint (E/D & H/D), heart ,skin and eye defects as well as overall wellbeing of our Bulldogs. All of our Bulldogs our successful in both the sporting world and the show ring; proving to be the ultimate all-rounders as well as loving family pets.

Please visit our website for further information, photos and videos of our Bulldogs and take the time to read our requirements from any perspective homes for our Bulldogs only the best possible homes will do.
Olde English Bulldogge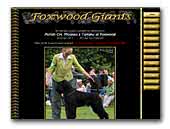 Foxwood Giants
Black Giant Schnauzers in the UK

We have been breeding & showing Giants since 1989. We are proud of all our dogs in & out of the show ring.

Temperament and health is very important in our breeding, and we endeavour to produce Giants which have brains as well as beauty.
Giant Schnauzer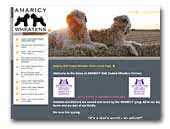 The Home of Amaricy
Soft Coated Wheaten Terriers
This website is dedicated to Soft Coated Wheaten Terriers.
Soft Coated Wheaten Terrier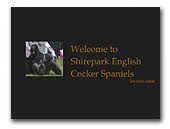 Shirepark Cocker Spaniels
Shirepark is a small hobby and show kennel in Lancashire, Northwest England. We live with, have fun with our English Cocker Spaniels and show some of them.

I am a member of the KC Assured Breeder Scheme and breed a litter occasionally for good health and temperament. Our cockers are screened for prcd-PRA and FN and BVA eye tested.
English Cocker Spaniel
« Prev 1 2 3 4 5 6 7 8 9 10 11 12 13 14 15 16 17 18 19 20 21 22 23 24 25 26 27 28 29 30 31 Next »