Dog Breeders > United Kingdom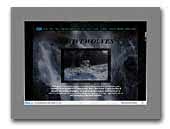 NATIVE WOLVES
Native wolves we breed show quality alaskan malamutes to bread standerd.
Alaskan Malamute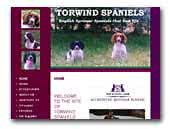 Torwind English Springer Spaniels
English Springer Spaniels -  DNA Fuco & PRA cord 1 clear. English Springers that Love Life!

We are kennel Club Accredited Breeders breeding from good pedigrees and  healthy, happy lines from DNA tested clear /non carrier dogs , which are also eye tested yearly.

We breed Liver and White, Black and White and Tri Colour dogs, which are very rare in the working type lines, which ours are. We provide a very friendly, individual and informative service with long term back up advice.

We have 2 stud dogs from different lines, used by others as well as ourselves and have 2-3 litters per year from our gorgeous girls. We usually have  along waiting list, so if you are interested in asking about a pup, then it is best to contact in advance.
English Springer Spaniel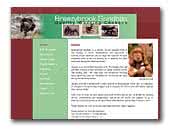 Breezybrook Gundogs
Breezybrook Gundogs are breeders and trainers of Quality Working Cockers. Quality proven dogs standing at stud. Puppies and part trained/trained dogs sometimes available.
Cocker Spaniel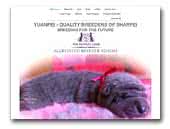 YUANEPI
Quality breeders of SharPei. (Puppies & Stud). Specialising in Blue & Lilac SharPei. Fresh & Frozen semen available for export. UK Kennel Club Accredited Breeders. Breeding for the future.

YUANPEI in Chinese means "The Original Pei"
YUANPEI is pronounced you-an-pei

We are loving hobby breeders and home to outstanding, healthy, well looked after Shar Pei. We have a variety of colours, including my favourite colour; Blue. We are proud to introduce you to our Shar Pei who live with us inside our home as a part of our small family.
Shar Pei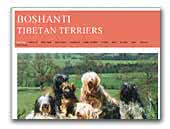 Boshanti Tibetan Terriers
We are a successful small show kennel and breed for type and temperament. Puppies are sometimes available and are reared with 25 years of experience, they live in the house and are well socialised, they are wormed, KC registered, have 4 weeks free pet insurance and come with a puppy pack.

They are vet checked and are vaccinated before they leave. The parents have clear up to date eye certificates and have good hip scores and are DNA tested in accordance with the Kennel Club's breed scheduled health schemes. Kennel Club Accredited Breeder.
Tibetan Terrier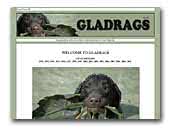 GLADRAGS Curly Coated Retriever
The Ultimate Top UK Kennel of curly coated retrievers owned by Gladys & Hadyn Phillips from Wales in the UK, their history, breed information, pedigrees & photographs of all their Champions in the showring and in the field.

Opportunity of a lifetime to see and read all about them.
Curly Coated Retriever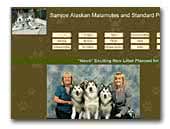 Samjoe Alaskan Malamutes
Welcome to Samjoe Alaskan Malamutes. Here at Samjoe our dogs are first and foremost family.
Alaskan Malamute
Standard Poodle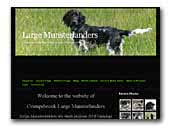 Crumpsbrook Large Munsterlanders
Crumpsbrook Large Munsterlanders.  Multi purpose HPR Gundogs, Crumpsbrook Robinia & Raycris Quite Unique at Crumpsbrook, Located in West Yorkshire.
Large Munsterlander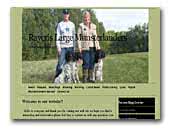 Raycris Large Munsterlanders
Large Munsterlanders HPR Gundogs, a website which showcases the Raycris Large Munsterlander gundogs breeders for over 30 years.
Large Munsterlander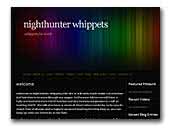 nighthunter whippets
Breeders of hunting whippets in the UK.
Whippet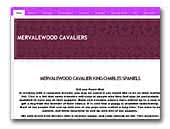 MERVALEWOOD kennels
'MERVALEWOOD' is the name of our kennels. Our kennel was established in 2000. Our kennel name 'MERVALEWOOD' was registered in 2008. Decided on this name as it was a combination of my surname and the place where I live.

We have had some success in the showring winning Best of Breeds and high placings in Toy Groups and have qualified for Crufts.

We breed all four colours of Cavalier. Blenheim, Tricolour, Ruby and Black & Tan. We specialise in wholecolours.

All our dogs are Kennel Club registered and come with a complete pedigree and a lifetime of help and support.
Cavalier King Charles Spaniel
« Prev 1 2 3 4 5 6 7 8 9 10 11 12 13 14 15 16 17 18 19 20 21 22 23 24 25 26 27 28 29 30 31 Next »