Dog Breeders > United Kingdom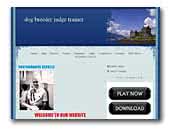 Nostradamos kennels
Breeder & Championship Show Judge.
Bull Terrier / Miniature Bull Terrier
Newfoundland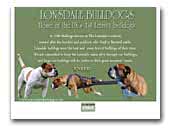 Lonsdale Bulldogs
Leavitt Olde English Bulldogges UK
Lonsdale Bulldogs are the UKs  1st and only breeders of the Original Leavitt Olde English Bulldogge ; All our Bulldogs are registered with the Leavitt Bulldog Association we are the U.K representatives for the breed in Europe.

We are a small breeders based in Essex; our main emphasis as breeders is quality over quantity, most importantly on the Health, wellbeing and temperament of our Bulldogs. We aspire to breed the perfect family companions free from health issues; We thoroughly health screen all our Bulldogs before breeding screening for heredity joint (E/D & H/D), heart ,skin and eye defects as well as overall wellbeing of our Bulldogs. All of our Bulldogs our successful in both the sporting world and the show ring; proving to be the ultimate all-rounders as well as loving family pets.

Please visit our website for further information, photos and videos of our Bulldogs and take the time to read our requirements from any perspective homes for our Bulldogs only the best possible homes will do.
Olde English Bulldogge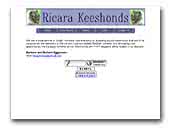 Ricara Keeshond
We have a lovely litter of Keeshond Puppies 5 weeks old 3 dogs and 3 bitches we have 2 dogs available for new homes. By Martellkees Crackerjack at Ricara by Martellkees Forget Me Not By Ricara both have won well in the showring and have fantastic temperaments.

Both are PHPT negative by descent and the mating is approved by the epilepsy scheme. Puppies will be socialised and are reared in the family home amongst our other dogs.

... including microchip and puppy pack including food, dish, brush a toy registration with the Kennel Club and 6 weeks insurance.
Keeshond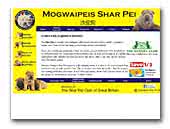 MogwaiPeis Shar Pei
Kennel club registered breeders of Shar Pei based in Berkshire.
Shar Pei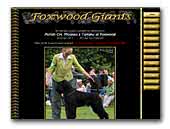 Foxwood Giants
Black Giant Schnauzers in the UK

We have been breeding & showing Giants since 1989. We are proud of all our dogs in & out of the show ring.

Temperament and health is very important in our breeding, and we endeavour to produce Giants which have brains as well as beauty.
Giant Schnauzer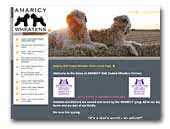 The Home of Amaricy
Soft Coated Wheaten Terriers
This website is dedicated to Soft Coated Wheaten Terriers.
Soft Coated Wheaten Terrier
« Prev 1 2 3 4 5 6 7 8 9 10 11 12 13 14 15 16 17 18 19 20 21 22 23 24 25 26 27 28 29 30 31 32 33 34 35 36 37 38 39 40 41 42 43 44 45 46 47 48 49 50 51 52 53 54 55 56 57 58 59 60 61 62 63 64 65 66 67 68 69 70 71 72 73 Next »