Dog Breeders > United Kingdom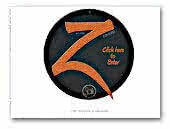 Zarcrest Show Dogs
Welcome!

We hope you enjoy your visit and call back soon,
We have been involved in the world of dogs since 1968, something of a lifetime that we never expected and yet our passion is still as strong as it was then ...

Zarcrest is primarily an experienced Hound hobby kennel, having made up Champions covering four breeds within that group,

It is currently active and highly successful in the two longhaired dachshund varieties, Zarcrest covers three generations of humans with the younger member exhibiting Gundogs.

Want to Learn more? ... Then Enter The Website

Will Harris is one of the Our Dogs principal photographers covering major championship dog shows and canine events in the UK, Will also builds websites both flash or static and specializes in advert design, his repositary for his work is known as Snap An Image...We have put together a small amount of information here, for you to get a better idea of what we do.

Want to Learn more? ... Snap Am Image
Dachshund
Irish Red Setter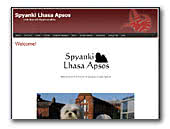 Spyanki Lhasa Apsos
The home of Spyanki lhasa apsos based in North Lanarkshire, Scotland.
Lhasa Apso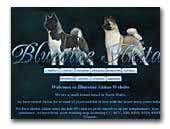 Bluevine Akitas
Show kennel based in Wales, breeding type, quality and substance.
American Akita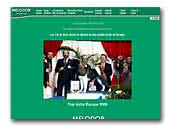 Melodor Akitas
One of the Top American Akita Kennels in the UK, producing Champions Worldwide.
Akita (American)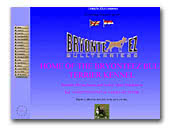 BRYONTEEZ Bull Terriers
Family run bull terrier kennel - well bred pups available occasionally to the right people for these special dogs.
Bull Terrier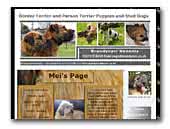 Mei D'Espinavesa at Starwell
Catalan Sheepdog (Gos D'Atura) at Brandycarr Kennels. A bit about us.

We are a small Kennel but have been around for a long time, 30 year anniversay in 2008. In the past we have successfully breed champion Boxers and Briards, and now we specialise in Border Terriers but early in 2007 we fell in love with our first Catalan Sheepdog, Mei. We brought her in from Spain and she quickly settled in to be one of the family.

I am a commitee member for the Catalan Sheepdog Clun of Great Britain and deal with health & welfare.
Catalan Sheepdog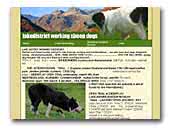 lakedistrictworkingsheepdogs.co.uk
Border collies reg I S D S bred for trainablity, suitable for jobs in search and reascue/ agility /kc working trials and most of all working sheep, link also on to our website.
Border Collie

Nosferatu Breeders Of Champion Akitas
One of the oldest established Show Kennels in the U.K. Championship show judges, breeders of high quality Champion Akitas.
American Akita
Akita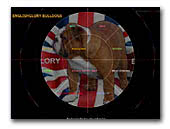 Englishglory Bulldogs
Small Bulldog breeders and show kennel based in north west England.
Bulldog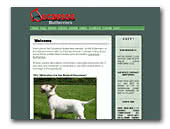 DUCASSOS Bull Terrier
Paul & Marion ... Bull Terrier Breeders in England. Welcome to our website. Please feel free to contact us anytime. Life time help and advice.
Bull Terrier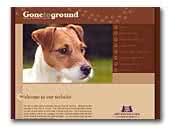 Gonetoground Parson Russell Terriers
Kennel Club Accredited Breeder of Parson Russell Terriers in Oxford, UK. Puppies sometimes available to loving permanent homes. Visitors welcome by prior appointment.
Parson Russell Terrier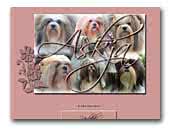 Askja Lhasa Apsos
This site is built as my own online photo album, my dogs are my pets, all live in the house, and although we occasionally show them this is not the 'Be all and end all' it is far more important to me that my dogs are happy, healthy and have good temperaments, anything else is a bonus.
Lhasa Apso
.

.