Dog Breeders > United Kingdom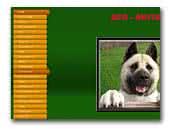 scr-akitas
Welcome to shonchopragg if interested in my akitas for anything please contact me.
Akita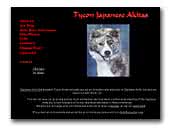 Tycon Japanese Akita Inus
Tycon Japanese Akita Inus are one of the premier kennels in the UK. Having imported, bred and owned Inu Champions we are able to provide information and advice to potential owners which extends beyond the show ring and in to thier homes.
Japanese Akita Inu

SMARTDAC
Miniature & Kaninchen Dachshunds
We are a small show kennel based in Morthern Ireland. We exhibit mini smooth, mini long and kaninchen smooth haired dachshunds. Experienced in the world of dog showing since 1982. Top winning hounds in three variety of dachshund.
Dachshund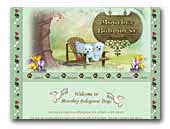 Moorhey Bolognese dogs
We are a small kennel of bolognese whom we share our home with. We have had some success at Crufts one of our females came 1st in her class, last year. This year our young male (who we purchased from kennel Marchenwiese, East Germany)came fourth this year.

We have loved, adored and owned various breeds of dogs for 30 years but since 2002 we only have the Bolognese. To us they are the perfect dog for old and young alike.
Bolognese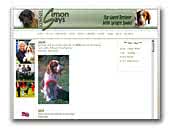 Simon Says
Welcome to Simon Says!

We, the owners of Kennel Simon Says are Jonna Sandén Vassbotn and Cathrine Thaulow. Here you can read about us and our plans for Simon Says. Please sign our guestbook.
Flat Coated Retriever
Welsh Springer Spaniel
« Prev 1 2 3 4 5 6 7 8 9 10 11 12 13 14 15 16 17 18 19 20 21 22 23 24 25 26 27 28 29 30 31 32 33 34 35 36 37 38 39 40 41 42 43 44 45 46 47 48 49 50 51 52 53 54 55 56 57 58 59 60 61 62 63 64 65 66 67 68 69 70 71 72 73 Next »