Dog Breeders > United Kingdom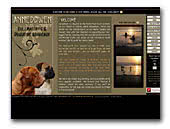 ANNEDDWEN
Bullmastiff & Dogue de Bordeaux
Based on the South West Coast of Wales UK, we share an insight into the world we share with these awesome canines!!!
Bullmastiff
Dogue de Bordeaux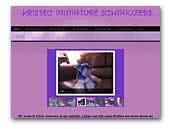 Kristec Miniature Schnauzers
Exhibitor and breeder of both Pepper and Salt and Black and Silver.
Miniature Schnauzer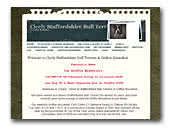 img class="fl" src="../fl/uk.gif" alt="Northern Ireland Dog Breeders">
Cicely Griffon Bruxellois
Based in Northern Ireland, UK, we own and show our griffons and petit brabancon throughout Ireland and UK. Our red rough dog won Best Dog at Crufts 2008.
Brussels Griffon
Small Brabant Griffon
Staffordshire Bull Terrier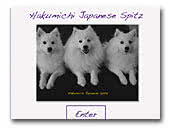 Hakumichi Japanese Spitz
Hakumichi Japanese Spitz (Mekoweb) is one of the few Scottish JS breeders who breed these dogs for their personality, looks, well-being and show quality to the 'pure breed standard'. A website full of current advice, helpful hints and beautiful photos of these dogs.
Japanese Spitz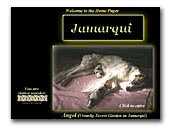 Jamarqui Borzoi
KC Registered Accredited Breeder
We are a small kennel in the Hertfordshire counrty side, breeding selectively for health, temperment and type. Ensure all our stock is "fit for purpose" Our lines go back to the very old English hounds, all bred to the highest standard for substance, size and elegent gracefulness
Borzoi
Azawakh
Jack Russell Terrier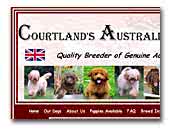 Courtland's Australian Labradoodles
We are dedicated to the breeding of the true multi-generation Australian Labradoodle. All Courtland's Australian Labradoodle puppies are born and raised in our family home. Health Screening and temperaments are very important considerations with our family and you will find that our breeding stock is some of the best Australian Labradoodles that you will find.

We breed for temperament and health primarily; The Australian Labradoodle is bred to be low-to-non shedding, allergy/asthma friendly, no-odour, high quality family companions with excellent temperaments, health and soundness.

Our Imported Australian Labradoodle bloodlines originate from Tegan Labradoodles and Rutland Manor Labradoodles in Australia, The Creators and founders of This Wonderful breed.
Labradoodle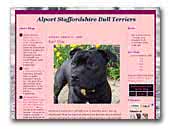 Alport Staffordshire Bull Terriers
Established in 1993 and breeder of Ch Alport Spit Fire and Ch Alport Fire Cracker. Our dogs sit more on the athletic side than the bull side and we maintain our prime aim has been to breed for health, balance, temperament and function anything after that is a bonus.
Staffordshire Bull Terrier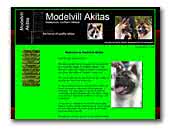 Modelvill American Akitas
Modelvill Akitas the top winning akita kennel in Ireland Home of Quality Akitas.
American Akita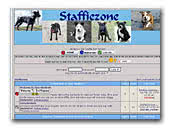 Staffiezone
A new forum for lovers of Staffies, to chat, share pics, news, stories. A Staffie Rescue section with sites to visit, awareness campaigns. Come join in and see.
Staffordshire Bull Terrier

Silvanus Hungarian Wirehaired Vizslas
Where ... Temperment is paramount Beauty is natural .. and giving happiness to all .. here in this small kennels .. Also producing top winning Wires for the enjoyment of other dog fancers, and owner .. The dogs enjoy life with no kennels, are bought up to respect humans and all other animals .. and spend their lives happily .. with wagging tails ..
Hungarian Wirehaired Vizsla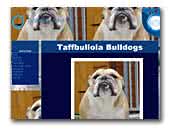 Taffbullola Bulldogs
We are a show small kennel based in Lancshire.


Bulldog
.

.