Dog Breeders > United Kingdom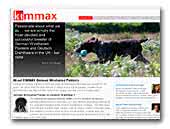 Kimmax Deutsch Drahthaar's
/ German Wirehaired Pointers
We are the only UK Kennel to have fully tested, (VJP/HZP/VGP) Drahthaars with top working scores and "perfect" form/hair scores. We are the only UK kennel to have competed in Germany and the only UK kennel to have UK bred Drahthaars which have returned to Germany to successfully compete.
German Wirehaired Pointer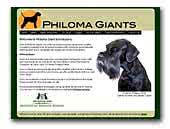 Philoma Giant Schnauzers
Here at Philoma we have the best bloodlines which produce outstanding Giants with wonderful dispositions and excellent looks. All puppies are born in the home within a family environment and leave totally socialised. Our biggest success to date is Kevin & Sandies Supreme Champion Jafrak Philippe Olivier who won Crufts 2008.
Giant Schnauzer

Losiradream German Shepherds (Longcoat)
We breed as a much loved hobby. Our dogs are first and foremost, much loved family pets and we cannot emphasise this enough. They live in our home with us and our baby boy, so good temperaments are essential.

We aim to breed German Shepherds as wonderful companions. We strive to produce dogs which are large, excellent temprement, long coat, straight back and with solid bone.

We are very lucky to have our dogs and they mean the world to us.

We are extremely proud of our wonderful dogs, please have a look at our dogs and some of the puppies we have produced.
German Shepherd Dog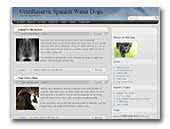 GranReserva Spanish Water Dogs
We are a small UK breeder based in Burnham-on-Sea, Somerset. All our dogs are loved and live in the house with us, and are very much part of the family. They are happy and healthy, with good hip scores and clear eye tests.
Spanish Water Dog
« Prev 1 2 3 4 5 6 7 8 9 10 11 12 13 14 15 16 17 18 19 20 21 22 23 24 25 26 27 28 29 30 31 32 33 34 35 36 37 38 39 40 41 42 43 44 45 46 47 48 49 50 51 52 53 54 55 56 57 58 59 60 61 62 63 64 65 66 67 68 69 70 71 72 73 Next »