Dog Breeders > United Kingdom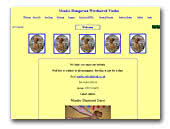 Miadsc Hungarian Wirehaired Vizslas
We are a small family kennel. Home reared puppies that are given the very best start, with lots of love and attention from the word go. Puppies will only be sold to homes that love this wonderful breed as much as we do. Feel free to contact us for more information.
Hungarian Wirehaired Vizslas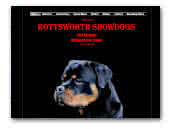 Rottsworth Showdogs
Breeders and Owners of Champion Showdogs.
Rottweiler
American Akita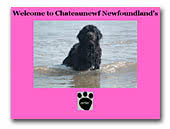 Chateaunewf Newfoundland's
Breeder of quality Newfoundlands in the UK also home to MULTI.INT/MULTI BIS CH.KING OF HELLULAND THE DEEP BLUE AT CHATEAUNEWF and Int.Ch Monchichi King of Helluland and Crufts 2008 group 2 Winner Multi International Champion Skiper's Emperior King of Helluland

Quality puppies available to top kennels also Sperm Bank ordering for our Males.
Newfoundland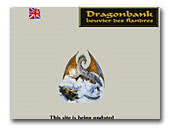 Dragonbank Bouvier Des Flandres
Bouvier breeder and exhibitor.
Bouvier des Flandres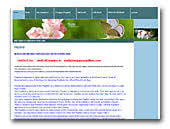 Tamgapa Papillons
Welcome to Tamgapa papillons.
Papillon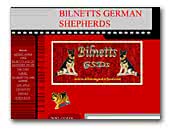 Bilnetts German Shepherds
Successful Hobby Show Kennel located in the UK. Breeders of the ocassional litter. This Kennel has produced several Champions over the years.
German Shepherd Dog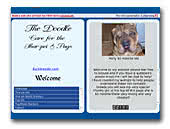 The Doodle
Care for the Shar-pei and pugs We are based in Liverpool and we keep these two very special breeds. We do breed a small number of these and do have puppies from time to time however numbers are kept small as these dogs are our pets and not just to breed from.

If you need any help or advice about these two great breeds please email me and I will be glad to help if I can.
Shar Pei
Pug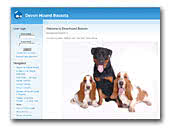 Devonhound Bassets
A website about my Bassets. Showing success, and chat forum for your basset hounds.
Basset Hound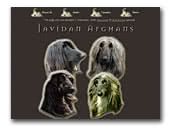 Javidan Afghans
Welcome to Javidan Afghans. Site showing our dogs photos & show results.
Afghan Hound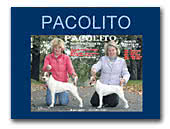 PACOLITO Parson Russell Terriers
Quality Parsons bred for show or pet, visitors welcome by appointment.
Parson Russell Terrier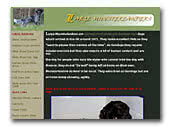 scottishmunsters.co.uk
Large Munsterlanders based in Scotland. Information on Large munsterlanders from Breed history .. Agility .. working .. Natural Apptitude test .. to photos .. and News Forum.
Large Munsterlander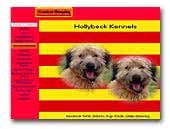 Hollybeck Show Kennels
We are a small Hobby Kennels situated in Lincolnshire,surrounded by open countryside.Our dogs are our passion and we are exceptionally proud of them all.

All of our dogs have wonderful, loving and playful temperaments and enjoy free roam of our home and gardens, they spend time indoors with us as a family every day. Feel free to contact us with any enquiries, we are always happy to talk about our breeds.
Manchester Terrier
Shiba Inu
Catalan Sheepdog
Pug
« Prev 1 2 3 4 5 6 7 8 9 10 11 12 13 14 15 16 17 18 19 20 21 22 23 24 25 26 27 28 29 30 31 Next »