Dog Breeders > United Kingdom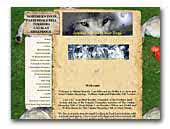 Julestar kennels - Northern Inuit,
Catalan Sheepdogs, Patterdale Terriers
We are a small kennels located on the East Lincs coast. We strongly promote Health,Temperment & Type in our chosen breeds.Our dogs comply with all the regulations of the breeders code of practise and health requirements.

Our dogs are free to roam our grounds and their own 2 acre paddock.They are friendly and part of our family.
Northern Inuit Dog
Catalan Sheepdog
Patterdale Fell Terrier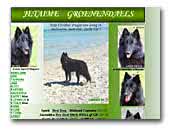 Jetaime Groenendaels
We live with 4 Groenendaels. Including 3 generations of bitches. We are in Surrey, South East England. We occasionally have puppies available to loving and suitable homes only.
Belgian Shepherd Dog - Groenendael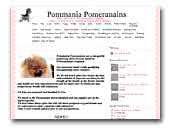 Pommania Pomeranians
Pommania Pomeranians are a top quality producing show kennels based in Worcestershire England.

Our poms are multi Crufts qualifying championship show winners.

We do not breed often but choose the best stud available to improve our lines for the benefit of the health of the breed! Quality and health are very important to us and we make sure we breed for type, temperment, health and soundness.

All dogs are groomed and handled by Zoe.

We breed to the Pomeranian breed standard and our puppies are of the highest quality. We don't have litters often but will sell show prospects to good homes and we will export to other countries with referances.

Take a look around and feel free to ask any questions.
Pomeranian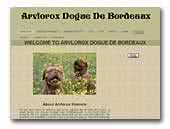 Arvlorox Dogue De Bordeaux
Arvlorox Dogue De Bordeaux please vist our web site for full details of planned litters.
Dogue de Bordeaux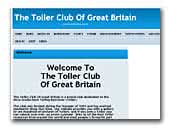 The Toller Club of Great Britain
The Toller Club Of Great Britain is a breed club dedicated to the Nova Scotia Duck Tolling Retriever (Toller).

The club was formed during the Summer of 2004 and has evolved constantly since that time. Our website provides you with a gallery to see hundreds of pictures of Tollers, and if you own a Toller you can submit your own, an event calendar, links to all the best Toller resources from around the world and most people's favourite part which is a very large, fun, friendly and busy forum with hundreds of members and tens of thousands of posts from all around the world all – Talking Tollers !
Nova Scotia Duck Tolling Retriever
« Prev 1 2 3 4 5 6 7 8 9 10 11 12 13 14 15 16 17 18 19 20 21 22 23 24 25 26 27 28 29 30 31 32 33 34 35 36 37 38 39 40 41 42 43 44 45 46 47 48 49 50 51 52 53 54 55 56 57 58 59 60 61 62 63 64 65 66 67 68 69 70 71 72 73 Next »