Dog Breeders > United Kingdom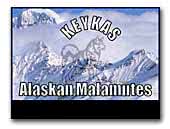 Keykas Alaskan Malamutes
We are starting a new breeding programme in the United Kingdom. Our aim is to perfect the breed and produce healthy show and quality puppies. Feel free to check out our brand new website and to contact us should you wish ...
Alaskan Malamute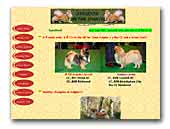 Avigdor Tibetan Spaniels
Top Irish Tibetan spaniels, successful on both sides of the Irish sea and beyond!
Tibetan Spaniel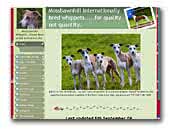 Mossbawnhill Whippets
First and foremost,we believe that whippets should be able to perform the function for which they were originally bred, whilst still maintaining breed type combined with excellent,sound movement.

Mossbawnhill is a small & successful,select "kennel" - we use that term loosely as we do not actually possess any kennels & none of our dogs live outdoors - of whippets and at present one Basenji, our aim is to try and maintain our breed and to strive to produce quality, sound,healthy dogs who are bred for temperament, type and beauty as well as being functional. We are quite unique within the UK & Ireland as we breed a more American/Continental type of whippet, our lines are based on & incorporate some of the top kennels in America, Canada & Europe including Bohem, Lorricbrook,Chelsea, Sportingfields, Starline and Paris (from America & Canada), Airescot, Di Mahana & Woodbrook's kennels (from Europe) and of course our foundation comes from Collooney here in Northern Ireland. The dogs on the following pages are our family, they live in our home with us & sleep in our bedroom,they may not all be showdogs but they are all loving family members.
Whippet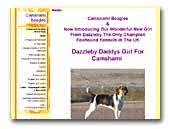 Camshami Beagles
and Dazzleby Daddys Gir For Camshami
The home of the only Kennel Club Registered Foxhound in Wales who has been bred by the only Championship Foxhound Kennel in the country Rosemary Griffiths and the Dazzleby Hounds.
Beagle
Foxhound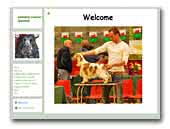 Kamebry Cocker Spaniels
Hobby breeders of show quality parti-colours.
English Cocker Spaniel

von Gruosi Dobermann Kennel
Our aim is to breeding dogs with good nervous system, health, beautiful appearance, who can valid on shows, similarly than in work, and can be a family dog too.

Gabriella Szabo - von Gruosi kennel
Dobermann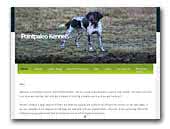 Pointpaleo
German Shorthaired Pointer Kennel
Welcome to Pointpaleo German Shorthaired Pointers. We are a small home breeders based in rural Norfolk. Our litters are bred from show and working lines with the intention of creating a healthy working, show and family pet.

We don't produce a large amount of litters but when any puppies are available we will post the pictures on our web pages, or you can subscribe to our blog any we will keep you upto date with any planned litters. However, if you are having difficulties finding your puppy please feel free to contact us and we will be happy to assist you.
German Shorthaired Pointer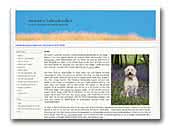 Annettes Labradoodles
I am a small family breeder of labradoodle puppies in the UK, I am based in Bedfordshire on the Ouse Valley, my dogs are my pets and live with us in the home, any labradoodle puppies born here are actually raised in my kitchen, so you can be sure that they are well socialised.You can visit our home and see our dogs on our website page, life at home.
Labradoodle
« Prev 1 2 3 4 5 6 7 8 9 10 11 12 13 14 15 16 17 18 19 20 21 22 23 24 25 26 27 28 29 30 31 32 33 34 35 36 37 38 39 40 41 42 43 44 45 46 47 48 49 50 51 52 53 54 55 56 57 58 59 60 61 62 63 64 65 66 67 68 69 70 71 72 73 Next »