Dog Breeders > United Kingdom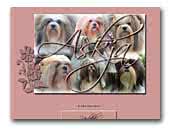 Askja Lhasa Apsos
This site is built as my own online photo album, my dogs are my pets, all live in the house, and although we occasionally show them this is not the 'Be all and end all' it is far more important to me that my dogs are happy, healthy and have good temperaments, anything else is a bonus.
Lhasa Apso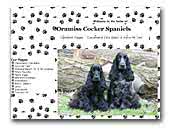 Oramiss
Cocker Spaniels & Golden Retrievers
We are a small hobby show kennel based in the West Midlands,Showing both Parti & Solid Colour Cocker Spaniels.All our dogs are Optigen/FN Tested.
English Cocker Spaniel
Golden Retriever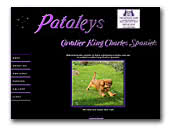 Pataleys Cavalier King Charles Spaniels
We are Patty and Hayley Fulcher and we bought our first Cavalier King Charles Spaniel Jemma in 1983 and like most just got the Cavalier bug.

We had a couple of litters off of Jemma who was of Kindrum breeding and then with bringing up children and work we didn't have much time left for breeding BUT decided to get another Cavalier and from then on for the next 20 or so years we have always had two girls. I always wanted to breed again so about 5 years ago gave up full time work and atlast could concentrate on breeding quality healthy puppies and bringing so much happiness to all the new mums, dads and families.
Cavalier King Charles Spaniel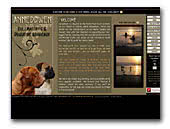 ANNEDDWEN
Bullmastiff & Dogue de Bordeaux
Based on the South West Coast of Wales UK, we share an insight into the world we share with these awesome canines!!!
Bullmastiff
Dogue de Bordeaux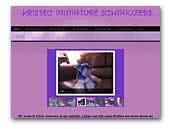 Kristec Miniature Schnauzers
Exhibitor and breeder of both Pepper and Salt and Black and Silver.
Miniature Schnauzer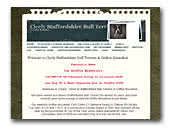 img class="flaga" src="../flagi/united_kingdom.gif" alt="Northern Ireland Dog Breeders">
Cicely Griffon Bruxellois
Based in Northern Ireland, UK, we own and show our griffons and petit brabancon throughout Ireland and UK. Our red rough dog won Best Dog at Crufts 2008.
Brussels Griffon
Small Brabant Griffon
Staffordshire Bull Terrier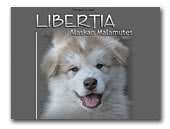 LIBERTIA Alaskan Malamute
Libertia is a small but ever increasing family run show kennels ... it is a hobby that has expanded with our passion to give both us and those who know our dogs many hours of pleasure and unequivocal love.
Alaskan Malamute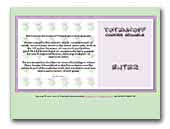 Totenkopf
Totenkopf cockers a small Hobby kennel who have been showing for 30 years mainly solids but have sables and parti colours that we also show.
English Cocker Spaniel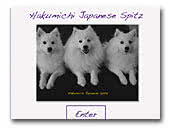 Hakumichi Japanese Spitz
Hakumichi Japanese Spitz (Mekoweb) is one of the few Scottish JS breeders who breed these dogs for their personality, looks, well-being and show quality to the 'pure breed standard'. A website full of current advice, helpful hints and beautiful photos of these dogs.
Japanese Spitz
« Prev 1 2 3 4 5 6 7 8 9 10 11 12 13 14 15 16 17 18 19 20 21 22 23 24 25 26 27 28 29 30 31 32 33 34 35 36 37 38 39 40 41 42 43 44 45 46 47 48 49 50 51 52 53 54 55 56 57 58 59 60 61 62 63 64 65 66 67 68 69 70 71 72 73 Next »