Dog Breeders > United Kingdom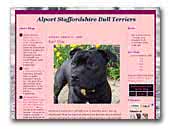 Alport Staffordshire Bull Terriers
Established in 1993 and breeder of Ch Alport Spit Fire and Ch Alport Fire Cracker. Our dogs sit more on the athletic side than the bull side and we maintain our prime aim has been to breed for health, balance, temperament and function anything after that is a bonus.
Staffordshire Bull Terrier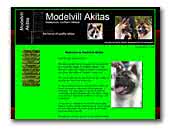 Modelvill American Akitas
Modelvill Akitas the top winning akita kennel in Ireland Home of Quality Akitas.
American Akita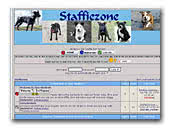 Staffiezone
A new forum for lovers of Staffies, to chat, share pics, news, stories. A Staffie Rescue section with sites to visit, awareness campaigns. Come join in and see.
Staffordshire Bull Terrier

Silvanus Hungarian Wirehaired Vizslas
Where ... Temperment is paramount Beauty is natural .. and giving happiness to all .. here in this small kennels .. Also producing top winning Wires for the enjoyment of other dog fancers, and owner .. The dogs enjoy life with no kennels, are bought up to respect humans and all other animals .. and spend their lives happily .. with wagging tails ..
Hungarian Wirehaired Vizsla
« Prev 1 2 3 4 5 6 7 8 9 10 11 12 13 14 15 16 17 18 19 20 21 22 23 24 25 26 27 28 29 30 31 32 33 34 35 36 37 38 39 40 41 42 43 44 45 46 47 48 49 50 51 52 53 54 55 56 57 58 59 60 61 62 63 64 65 66 67 68 69 70 71 72 73 Next »