Dog Breeders > United Kingdom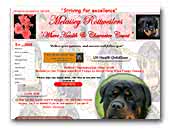 Melaisey Rottweilers
Where Health Counts.
Rottweiler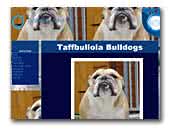 Taffbullola Bulldogs
We are a show small kennel based in Lancshire.
Bulldog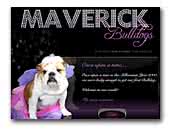 Maverick Bulldogs
Maverick Bulldogs, Bulldog Enthusiasts, Exhibiters and Extremely good Bulldogs!

Description: A loving and caring home for our wonderful Bulldogs, No kennels just us and the settee!  Watch us on SKY 1 HD in the Dogumentary.  We love to show, and support our breed.  Member of the Junior Bulldog Committee and breed enthusiast!

Come in, look around we hope you like our website and don't forget to sign the guest book!
Thanks you
Bulldog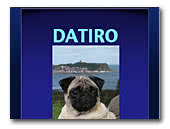 Datiro Pugs
Datiro Pugs are a small kennel of Blacks and Fawns who we proudly show whenever possible. We do not breed on a large scale with only one, maybe two litters a year. However, enquiries and general puggy qustions always welcomed.
Pug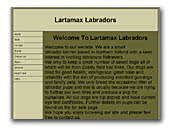 Lartamax Labradors
We are a small labrador kennel based in Northern Ireland with a keen interest in working labradors Retrievers.

We only to keep a small number of select dogs all of which will be from quality field trial lines. Our dogs are bred for good health, intelligence, good nose and reliability with the aim of producing excellent gundogs and family pets. We only breed the occasional litter of labrador pups and this is usually because we are trying to further our own lines and produce a pup for ourselves. All pups will be available to veted homes only. All our dogs are hip scored and have current eye test certificates.
Labrador Retriever

uk staffies
A friendley forum recentley opened, come and chat about staffys and help members who need help and guidance in owning this beaytiful breed.
Staffordshire Bull Terrier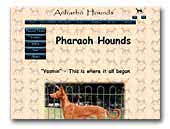 Anharbn Hounds
The small Hound that fits in any where. Pharaoh Hounds - Top Breeder.
Cirneco dell'Etna
Pharaoh Hound
Ibizan Hound
« Prev 1 2 3 4 5 6 7 8 9 10 11 12 13 14 15 16 17 18 19 20 21 22 23 24 25 26 27 28 29 30 31 32 33 34 35 36 37 38 39 40 41 42 43 44 45 46 47 48 49 50 51 52 53 54 55 56 57 58 59 60 61 62 63 64 65 66 67 68 69 70 71 72 73 Next »