Dog Breeders > United Kingdom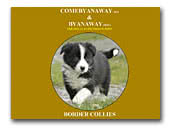 Comebyanaway Border Collies
We live on a sheep farm in Northern England. Our dogs are ISDS working lines but also KC regd. They excel in Sheepdog trialling, agility and obedience and have represented Great Britain. We breed for temperament, workability and a lifelong friend. Comebyanaway - Quality NOT quantity!!
Border Collie

Warrenoak Afghan Hounds
We breed show and judge Afghan Hounds. My wife is an international Championship show judge. All our dogs all live in our home as part of the family.

We are interested in dog psychology, agility, obedience and lure coursing and our aim is to promote the welfare of our breed, producing happy healthy well adjusted Afghans.
Afghan Hound

Habiba Chinese Crested & Pugs
Top Breeders in the UK 2003, 2004, 2005, 2006, 2007.
Chinese Crested Dog
Pug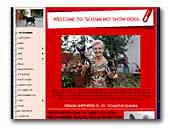 Schancho Miniature Pinschers
& English Toy Terriers
"SCHANCHO" Show Dogs Were Est. Around the 196O's
We have been successful in breeding/owning Ch's in all our chosen breeds and are currently showing record breaking Champion Miniature Pinschers and English toy terriers. We only breed for a replacement show dog.
Miniature Pinscher
English Toy Terrier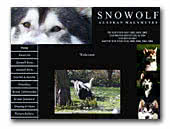 Snowolf Alaskan Malamutes
UK Kennel dedicated to the Alaskan Malamute; where type, temperament & wokring ability are foremost. Top winners in the show ring, hard workers on the trail.
Alaskan Malamute
« Prev 1 2 3 4 5 6 7 8 9 10 11 12 13 14 15 16 17 18 19 20 21 22 23 24 25 26 27 28 29 30 31 32 33 34 35 36 37 38 39 40 41 42 43 44 45 46 47 48 49 50 51 52 53 54 55 56 57 58 59 60 61 62 63 64 65 66 67 68 69 70 71 72 73 Next »