Dog Breeders > United Kingdom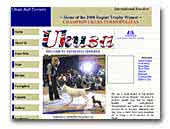 Ukusa Bull Terriers
We are a small kennel of bull terriers located in Essex, England. Our goal is to produce quality dogs that are happy, healthy, and well-adjusted. Temperament and health are of utmost concern to us because ultimately any dog, even a show dog's most important job is being a loved member of the family.
Bull Terrier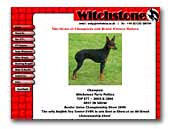 WITCHSTONE English Toy Terriers
The UKs Top English Toy Terrier (black and tan) kennel.
English Toy Terrier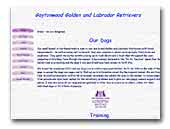 Gaytonwood Golden Retrievers
A small kennel which breeds goldens which have the ability to compete in any sphere or just be a wonderful companion.
Golden Retriever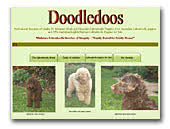 Doodledoos - Miniature English
and Pure Australian Labradoodles
Doodledoos - Breeders of Miniature English and Pure Australian Labradoodles. Breeding outstanding quality, multi-health tested puppies with sound temperaments and outgoing personalities is our aim at Doodledoos. Our four Labradoodles who live with us at home and enjoy family life, are outgoing and sociable and are fine examples of their breed.

We have a wool coated miniature pure Australian Multi Gen Labradoodle, a spiral coated chocolate ASD (Australian Service Dog) and two English F1 Miniatures.
Labradoodle
« Prev 1 2 3 4 5 6 7 8 9 10 11 12 13 14 15 16 17 18 19 20 21 22 23 24 25 26 27 28 29 30 31 32 33 34 35 36 37 38 39 40 41 42 43 44 45 46 47 48 49 50 51 52 53 54 55 56 57 58 59 60 61 62 63 64 65 66 67 68 69 70 71 72 73 Next »