Dog Breeders > United Kingdom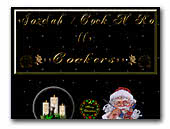 Jozelah & Cock N' Roll
Cockers spaniels
2 best friends: one in France and another one in the Uk breeds in partnership beautiful cockers from the english best bloodlines. BOB CRUFTS. English champions. Now our dogs are all DNA tested and are sociolized at home.
English Cocker Spaniel
Scottish Terrier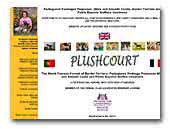 PLUSHCOURT
Top Winning Show Kennel of Portuguese Podengos Pequenos, Wire and Smooth Coats, Border Terriers and Petit Basset Griffon Vendeens.
Portuguese Podengos Pequenos
Border Terrier
Petit Basset Griffon Vendeen
« Prev 1 2 3 4 5 6 7 8 9 10 11 12 13 14 15 16 17 18 19 20 21 22 23 24 25 26 27 28 29 30 31 32 33 34 35 36 37 38 39 40 41 42 43 44 45 46 47 48 49 50 51 52 53 54 55 56 57 58 59 60 61 62 63 64 65 66 67 68 69 70 71 72 73 Next »