Dog Breeders > United Kingdom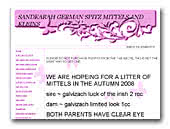 Sandkarah german spitz mittels
We are a small hobby kennel, breeding the wonderful german spitz mittels, this breed is a multi funtion dog, ideal for family pets, show and agility as well as heel work to music, we pride ourselves on our dogs excellent temprements as well as doing well in the show ring our dogs are all eye tested and will only be used on bitches that have up to date eye certificates.
German Spitz mittel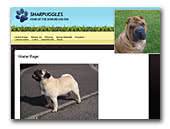 SHARPUGGLES
We have the joy of showing both breeds with the occasional litter of puppies.
Shar Pei
Pug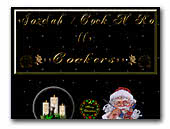 Jozelah & Cock N' Roll
Cockers spaniels
2 best friends: one in France and another one in the Uk breeds in partnership beautiful cockers from the english best bloodlines. BOB CRUFTS. English champions. Now our dogs are all DNA tested and are sociolized at home.
English Cocker Spaniel
Scottish Terrier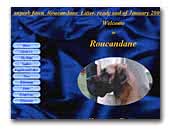 Roucandane Great Danes
Established 1994. Breeding for Type, Soundness and Temperament. Roucandane Great Danes are fed on wholly natural foods. Advice on rearing and any other aspect of management freely given.
Great Dane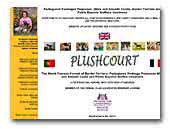 PLUSHCOURT
Top Winning Show Kennel of Portuguese Podengos Pequenos, Wire and Smooth Coats, Border Terriers and Petit Basset Griffon Vendeens.
Portuguese Podengos Pequenos
Border Terrier
Petit Basset Griffon Vendeen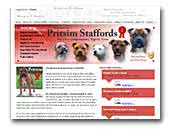 Pritsim Staffords
We are a small based kennel in Shropshire UK. Home Of Arnhem Stand N Deliver, Ternhill White Lightning At Pritsim, Sherdrew Just For Fun At Pritsim, Pritsim Stand By Lightninng.
Staffordshire Bull Terrier
« Prev 1 2 3 4 5 6 7 8 9 10 11 12 13 14 15 16 17 18 19 20 21 22 23 24 25 26 27 28 29 30 31 32 33 34 35 36 37 38 39 40 41 42 43 44 45 46 47 48 49 50 51 52 53 54 55 56 57 58 59 60 61 62 63 64 65 66 67 68 69 70 71 72 73 Next »