Dog Breeders > United Kingdom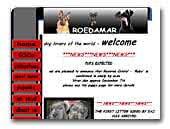 Roedamar
We are a small family run hobby kennel in the heart of the irish countryside. All our dogs are much loved pets first and foremost. They share our home and our lives. We breed for temperament, type, brains and beauty. Occasionaly we will have a litter of pups but only if we feel we can further the breed by the mating.
German Shepherd Dog
Great Dane
Chihuahua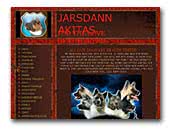 Jarsdann akitas
We only breed to keep something back for the show ring all our dogs are health tested, and are brought up with the children to have excellent temprements.
Akita

Farlap Bloodhounds
UK breeder of quality healthy bloodhounds from English and European lines. English and Czech dogs at stud to approved bitches. Puppies ocassionally available to suitable permanent loving homes.

Farlap is the home of:
Best Of Breed at Crufts 2006
Best Dog Crufts 2007
Top Sire in breed 2005, 2006 and 2007
Top Puppy in Breed 2003 and 2005
Top Dog in breed 2004
Sire of UK breed record holder (CC's bitches)
Sire of Group winner Crufts 2007
Bloodhound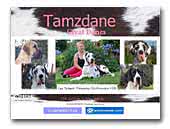 Tamzdane Great Danes
Harlequin and Mantle Great Danes in the United Kingdom.
Great Dane
« Prev 1 2 3 4 5 6 7 8 9 10 11 12 13 14 15 16 17 18 19 20 21 22 23 24 25 26 27 28 29 30 31 32 33 34 35 36 37 38 39 40 41 42 43 44 45 46 47 48 49 50 51 52 53 54 55 56 57 58 59 60 61 62 63 64 65 66 67 68 69 70 71 72 73 Next »