Dog Breeders > United Kingdom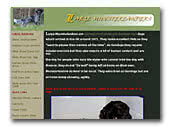 scottishmunsters.co.uk
Large Munsterlanders based in Scotland. Information on Large munsterlanders from Breed history .. Agility .. working .. Natural Apptitude test .. to photos .. and News Forum.
Large Munsterlander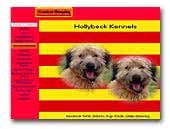 Hollybeck Show Kennels
We are a small Hobby Kennels situated in Lincolnshire,surrounded by open countryside.Our dogs are our passion and we are exceptionally proud of them all.

All of our dogs have wonderful, loving and playful temperaments and enjoy free roam of our home and gardens, they spend time indoors with us as a family every day. Feel free to contact us with any enquiries, we are always happy to talk about our breeds.
Manchester Terrier
Shiba Inu
Catalan Sheepdog
Pug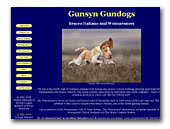 Gunsyn Bracco Italiano Kennel
A small family run kennel in north Scotland, est 1988. Weimaraners and Bracco Italiano all our dogs show:work:and play!! check out my site for more info, or contact me via email. UK KC Acredited Breeder only breeding selected litters from dual purpose parents.
Italian Pointing Dog
Weimaraner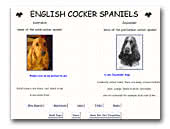 Lochranza / Jayzander Cocker Spaniels
We are a well known show kennel originally established in the 1930's. Lochranza specialises in solid cocker spaniels and Jayzander the particolourscolours. Have a browse at our lovely cockers or meet us at a show!
Cocker Spaniel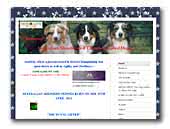 AUZIWAY Australian Shepherds
& Chinese Crested Dogs
AUZIWAY have a proven record in breed championship and open shows as well as agility and obedience shows.
Australian Shepherd
Chinese Crested Dog
« Prev 1 2 3 4 5 6 7 8 9 10 11 12 13 14 15 16 17 18 19 20 21 22 23 24 25 26 27 28 29 30 31 32 33 34 35 36 37 38 39 40 41 42 43 44 45 46 47 48 49 50 51 52 53 54 55 56 57 58 59 60 61 62 63 64 65 66 67 68 69 70 71 72 73 Next »