Dog Breeders > United Kingdom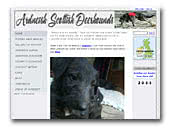 Ardneish Scottish Deerhounds
Private home of Ardneish Deerhounds.
Deerhound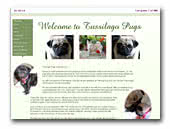 Tussilago Pugs
Small quality hobby kennel breeding for type and temprement, our dogs live as much loved family members in the home and are occasionally exhibited. Fawn and blacks from quality lines.

Member of the Pug Dog Club UK, Kennel Club UK granted affix and member of the Portsmouth and Southsea Kennel Association (UK).
Pug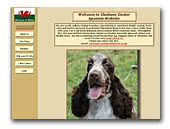 Clashann English Cocker Spaniels
Small parti-coloured kennel based in South Wales UK specialising in Chocolate Roan and Sable Roan Cocker Spaniels. All our dogs have been prcd-PRA and FN DNA tested ensuring our Puppies are unaffected with these conditions.
English Cocker Spaniel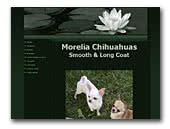 Morelia Chihuahuas
Breeders of Smoothcoat & Longcoat chihuahuas in England.
Chihuahua
« Prev 1 2 3 4 5 6 7 8 9 10 11 12 13 14 15 16 17 18 19 20 21 22 23 24 25 26 27 28 29 30 31 32 33 34 35 36 37 38 39 40 41 42 43 44 45 46 47 48 49 50 51 52 53 54 55 56 57 58 59 60 61 62 63 64 65 66 67 68 69 70 71 72 73 Next »