Dog Breeders > United Kingdom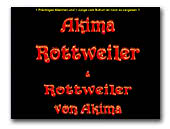 Akima Rottweilers
We are a small Family run Kennel andwe only breed from dogs and bitches believed to be clear from all known serious hereditary defects and which are mentally stable. All our breeding is from HD free dogs.
Rottweiler

AQUALITA Rough Collies
A small kennel in the UK we are dedicated to producing sable/white and tri coloured collies of good type and temperament - all homes will be vetted - visitors are very welcome - established 30 years.
Collie Rough
« Prev 1 2 3 4 5 6 7 8 9 10 11 12 13 14 15 16 17 18 19 20 21 22 23 24 25 26 27 28 29 30 31 32 33 34 35 36 37 38 39 40 41 42 43 44 45 46 47 48 49 50 51 52 53 54 55 56 57 58 59 60 61 62 63 64 65 66 67 68 69 70 71 72 73 Next »