Dog Breeders > United Kingdom

Meiho Akitas
Welcome to Meiho akitas we are an Akita breeders & Exhibiters based in Tipton in the West Midlands UK. Please Visit our Website for akita Information and History of this magnificent Breed.
Akita

staffy-bull-terrier.co.uk
Information on the Staffordshire bull terrier dog breed, includes discussion forum, pictures, articles, staffy chat and more.
Staffordshire Bull Terrier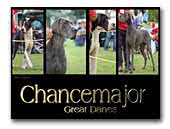 Chancemajor Great Danes
Owners,Breeders, Ehibitors specializing in Blue & Mantle Great Danes in the UK.
Great Dane

Zigouse Whippets
Zigouse is a small whippet kennel based in Dundee, Scotland.
Whippet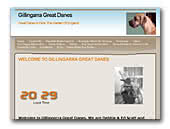 Gillingarra Great Danes
Breeders & Exhibitors of fawn/brindle Great Danes. Please visit our web site for more details about us.
Great Dane
« Prev 1 2 3 4 5 6 7 8 9 10 11 12 13 14 15 16 17 18 19 20 21 22 23 24 25 26 27 28 29 30 31 32 33 34 35 36 37 38 39 40 41 42 43 44 45 46 47 48 49 50 51 52 53 54 55 56 57 58 59 60 61 62 63 64 65 66 67 68 69 70 71 72 73 Next »