Dog Breeders > United Kingdom

FiveNinePlus Tibetan Terriers
& Spanish Water Dogs
We train all of our dogs in obedience and agility, as well as showing and breeding. We are a very small kennel based in Northern Ireland, and occasionally have puppies available to approved homes. All of our dogs live in the house with us, and our litters are born there, too.
Tibetan Terrier
Spanish Water Dog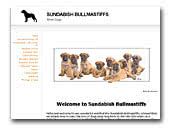 Sundabish Bullmastiffs
Home to Ch.Sundabish Lady La Roux JW and Ch.Sundabish Luka JW.
Bullmastiff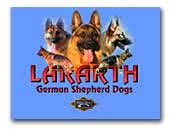 LARARTH German Shepherds
UK Top Breeders 2003 & 2005 Established Kennel with over 30+ years experience showing, breeding and training German Shepherds. Home of the CRUFTS 2008 Bitch CC Winner. Please visit our site for a detailed insight to our family and the dogs who share their lives with us.
German Shepherd Dog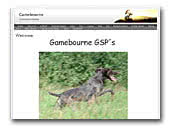 Gamebourne GSP's
Uk breeder of Dual Purpose German Shorthaired Pointers.
German Shorthaired Pointer
« Prev 1 2 3 4 5 6 7 8 9 10 11 12 13 14 15 16 17 18 19 20 21 22 23 24 25 26 27 28 29 30 31 32 33 34 35 36 37 38 39 40 41 42 43 44 45 46 47 48 49 50 51 52 53 54 55 56 57 58 59 60 61 62 63 64 65 66 67 68 69 70 71 72 73 Next »