Dog Breeders > United Kingdom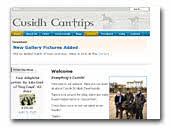 Cusidh Scottish Deerhounds
A site dedicated to the Cusidh Scottish Deerhound. Including a photo gallery, shop and pedigree chart.
Deerhound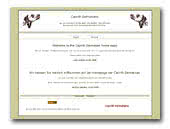 Caprilli Dalmatians
Caprilli Dalmatians are located in South Wales, GB. We breed mainly from Scandinavian lines with British influence. All our dogs are BAER hearing tested, HD tested and raised with the greatest possible care. For more information (auch auf Deutsch) visit out website.
Dalmatian


Abbeyton Papillons & Phalenes
A diary of my Papillon dogs.
Papillons / Phalenes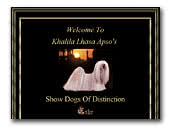 Khalila Lhasa Apsos
Top Winning Show Dogs in the United Kingdom. Featuring our Crufts Best of Breed Winners.
Lhasa Apso
« Prev 1 2 3 4 5 6 7 8 9 10 11 12 13 14 15 16 17 18 19 20 21 22 23 24 25 26 27 28 29 30 31 32 33 34 35 36 37 38 39 40 41 42 43 44 45 46 47 48 49 50 51 52 53 54 55 56 57 58 59 60 61 62 63 64 65 66 67 68 69 70 71 72 73 Next »