Dog Breeders > United Kingdom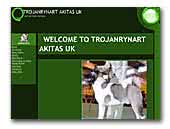 Trojanrynart Akitas UK
We are deadicated to preserving and maintaining the sound breed standard of the akita along with sound temperaments, we all owe this to our wonderful akitas, please bare this in mind when concidering breeding with your akitas.
Akita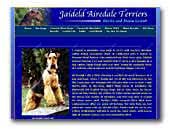 Jaideld Airedales
One of the Uk's top breeders with quality breeding and show stock.
Airedale Terrier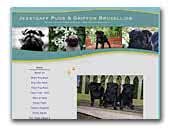 Jessygaff Pugs & Griffon Brux
Hi welcome to the home of Jessygaff Pugs & Griffons.

We are a small family home of Black & Fawn Pugs and Black & Red Rough Griffon's. All our little people are all kept as our loving house companions and enjoy unrestricted freedem and excercise. Their health, happiness and comfort taking priority over their showing and breeding activites. Our aim is for a lovable temperament, soundness and quality, and true pug type.

Puppies are very occasionally available to loving homes which are carefully vetted. All our pugs are H.V clear. Our boys are at limited stud only to approved girls which are H.V. Clear tested.
Pug
Brussels Griffon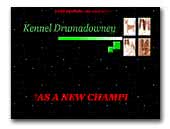 Drumadowney
A small kennel for breeding and showing of digs. Our Breeds are Chihuahua smooth coat, Chihuahua long coat, Cavalier King Charles Spaniel all four colours, Shih Tzu.

We have champions in German Sheperd Dogs and Chihuahua's.
Cavalier King Charles Spaniel
Chihuahua
Shih Tzu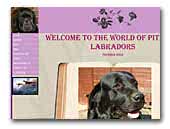 Pitneze Labradors
We are a small show kennel that breeds the big boned Labrador, our next repeat litter of all black puppies will be early 2013. The sire will be Sandylands Pressed for Time and our black girl Pitneze Olde Black Magic. Should you wish to put your name down for one of these quality puppies please e-mail or phone ...
Labrador Retriever
« Prev 1 2 3 4 5 6 7 8 9 10 11 12 13 14 15 16 17 18 19 20 21 22 23 24 25 26 27 28 29 30 31 32 33 34 35 36 37 38 39 40 41 42 43 44 45 46 47 48 49 50 51 52 53 54 55 56 57 58 59 60 61 62 63 64 65 66 67 68 69 70 71 72 73 Next »