Akita / Japanese Akita Inu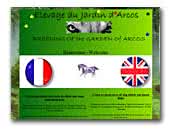 ELEVAGE DU JARDIN D'ARCOS
Venez rencontrer des races de chien que vous connaissez peu: Loup Tchèque, Shiba-inu, Akita-inu, Berger d'Islande, Spitz loup, Eurasier, Chien de Canaan, Suédois de Laponie, Teckel nain a poils longs, Caniche, Yorkshire.
Czeslovakian Wolfdog
Shiba-inu
Icelandic Sheepdog
Wolfspitz
Eurasier
Canaan Dog
Swedish Lapphund
Dachshund
Poodle
Yorkshire Terrier

Meiho Akitas
Welcome to Meiho akitas we are an Akita breeders & Exhibiters based in Tipton in the West Midlands UK. Please Visit our Website for akita Information and History of this magnificent Breed.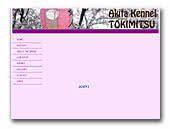 TOKIMITSU Akita kennel
Based near to Brussels, the beautiful capital of Europe, we are breeding the wonderful Akita's. We try to improve the high quality with love and passion. Our dogs are well socialised and of high quality. Import from France and soon arrival of a new japanese import bloodline. Puppies from time to time. Weekly update of the site.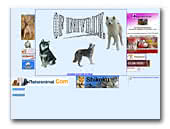 Of Inivruk
Une passion depuis 1984: le husky de sibérie, également le trésor du japon: l'akita inu et le petit clown espiègle: le shiba inu.
Siberian Husky
Shiba Inu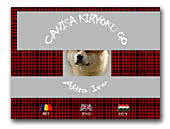 KIRYOKU GO - Akita Inu
Our kennel is the first Akita Inu kennel in Romania.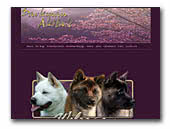 Darkman Akitas
Small show kennel based in the West Midlands. Please feel free to view our website for more information.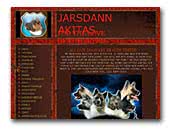 Jarsdann akitas
We only breed to keep something back for the show ring all our dogs are health tested, and are brought up with the children to have excellent temprements.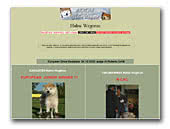 kennel Halne Wzgorze - Akita
The Best kennel from Poland (2003,2007,2008) we have many champions and Interchampions and WORLD JUNIOR WINNER -Sztokholm 08, EUROPEAN JUNIOR WINNER -Helsinki 06 an Budapest 08 !!!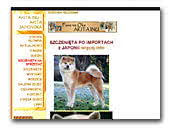 Fuen No Oka Akita Inu
Beautiful puppies, akitas with super pedigrees, lots of pictures, info about the breed and many more on my website.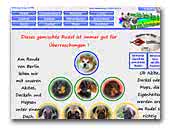 Zwinger vom Zedernhain
Der Mops ist mehr als ein Hund. Er ist eine Lebensart. Das sagen zumindest seine Fans. Alle anderen lachen und lästern über den dicken, treudoofen Hund mit der plattgedrückter Schnauze. Der Mops ist kein Hund, sondern der bessere Mensch - mit vielen guten Eigenschaften. Treu, lieb, zahm, unvergleichbar, also einfach etwas ganz Besonderes.
Dachshund
Pug
.

.