Akita / Japanese Akita Inu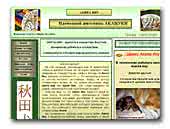 Akatsuki Kennel - Akita Inu
Information on Akatsuki Kennel of Akita Inu in Russia. Photos, breedings, puppies.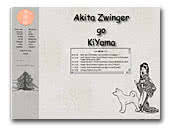 go KiYama - Akita Kennel
go KiYama - successful Akita Kennel in Germany. We are breeding since 2000 the beautiful Japanese Akita. See on our homepage what happens in our kennel!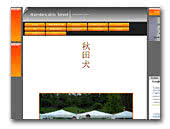 RINZENTARU Akita Kennel
Akita-inu in Hungary.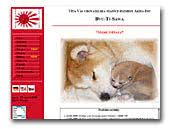 Byu-Ti-Sawa - Akita Inu Kennel
We breeding a modern, external quality and friendly nature Japan akitas.




Nosferatu Breeders Of Champion Akitas
One of the oldest established Show Kennels in the U.K. Championship show judges, breeders of high quality Champion Akitas.
American Akita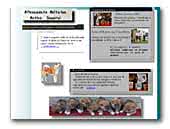 Antico Samurai Akita inu
Akita inu breader in milan, we grow up champions this canine race was chosen by the ancient samuray as the Akita inu dog is silent strong and a fighter.

English version ready soon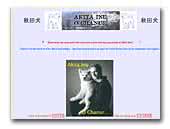 Elevage O Chanur - Akita Inu Kennel
Une éleveuse diplômée d'Etat vous fait partager sa passion pour ce superbe chien japonais: + de 1300 photos de mes Akita, vidéos, news 2 fois par mois, forum Akita et chiens du Japon, etc. Chiots Akita Inu toutes couleurs, LOF, identifiés, sociabilisés, haute sélection. (SIRET : 50094984700015) Conseils sérieux et suivi à vie. Etalons roux ou bringés dispo pour saillies.

A professional dog breeder in France, specialize in Akita Inu. lot of references in Akita breeding, akita showing. Akita Inu: A real passion, my real life!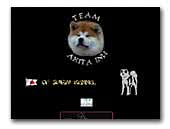 Of RamsRaspel Kensha - Team Akita Inu
Team Akita Inu-Of RamsRaspel Kensha,
The best Japanese bloodlines from JAPAN !
FCI European Winner 2004,2005,2008.
Akita Cup Winner 2006.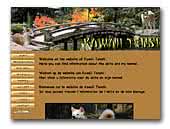 Kawaii Tenshi
I am very passionated about the akita inu, my dogs are very important to me. I handle them with respect, patience and lots of love. They are living inside with me and are very well socialized with other dogs and little children. I will be breeding a litter now and then in the future where their health, character and beauty will be very important to me.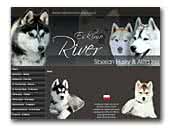 Eskimo River
Serdecznie witam na stronie Hodowli Eskimo River poświęconej wspaniałym psom zaprzęgowym Siberian Husky oraz japońskiej rasie Akita. Życzymy miłego ogladania.

Welcome to the website breed Eskimo River dedicated wonderful sled dogs Siberian Husky and japanese breed Akita. We wish a nice watching.

Herzlich Willkommen auf der Website Eskimo River,die sowohl den groSartigen Schlittenhunden Siberian Husky, als auch der japanischen Rasse Akita gewidmet ist. Wir wunschen euch viel SpaS beim anschauen.
Siberian Husky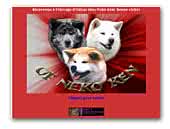 of Neko-Ken Akita Inu
Eleveur passionné d'Akita Inu depuis 1992. Nos bébés sont élevés en famille.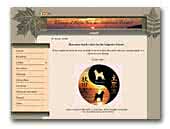 Elevage d'Akita Inu des Seigneurs d'orient
Nous vous invitons à venir découvrir cette superbe race, nos chiens, nos chiots et notre élevage.


.

.