Akita / Japanese Akita Inu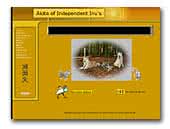 of Independent Inu's - Akita
We live together with our 6 dogs in our house and garden (3male/3 bitches) and like this way of living very much. The natural way of this special kind of dogs is our passion. We like to share this awesome relationship between dogs and their owners-therefore we breed this fantastic dogs. Hoping to share this feeling with other akita-lovers once Akita - again and again Akita.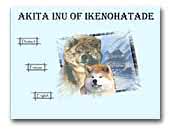 OF IKENOHATADE - Team Akita Inu
Team Akita Inu - Of Ikenohatade. We breed only with the best Japanese bloodlines!!

In our kennel are FCI World Winner 2009, Akita Cup Winner 2006, 2007, 2009.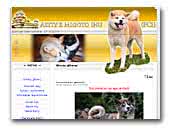 Migoto Inu FCI - Akita
We present Migoto Inu kennel from Poland. On our website you can find a lot of informations, photos and some history of Akita dogs.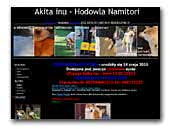 NAMITORI - Akita inu
Breeding NAMITORI was established in 2007. Among our Akitas are Yoritomo Matagiinu INTERCHAMPION, Nami-Go Matagiinu and Akita Suki Delle Bianche Vallate, Keiko Delle Bianche Vallate - imported from Italy.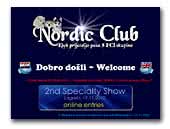 Nordic Club
Club friends dogs FCI Group 5 - Croatia, Zagreb.
Chow Chow
Samoyed
Siberian Husky
German Spitz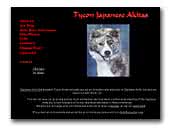 Tycon Japanese Akita Inus
Tycon Japanese Akita Inus are one of the premier kennels in the UK. Having imported, bred and owned Inu Champions we are able to provide information and advice to potential owners which extends beyond the show ring and in to thier homes.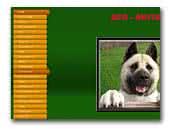 scr-akitas
Welcome to shonchopragg if interested in my akitas for anything please contact me.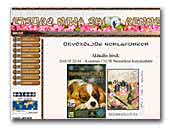 Etsuko Niwa Shi kennel
In the future i would like to aspire to breed from my kennel excellent healthy, balanced puppys with good conditions - with emphasis of keeping the character of this brand. Nevertheless i would like to reach that the Etsuko Niva Shi akitas fulfil their commitments even on the dog shows, even at home at the owners.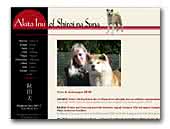 of Shiroi na Suna Akita
Recognized Akita kennel by Akita Club Germany, VDH, WUAC, FCI! We are Akita breeders since many years, our dogs are german champions and world champions. All our dogs are hip scored, eye tested and DNA profiled and with good sozialisation and temperament. Please visit our website to get more information.

Elevage Kyuden Kitsune
Akita inu et Hokkaido
Kyuden Kitsune : Elevage familial d'Akita Inu et d'Hokkaido Ken. Venez découvrir au fil des pages ces merveilleux chiens venus  du Japon. Nos chiots naissent à la maison et sont élevés en famille. Situé entre Nantes et St Nazaire (44).
Hokkaido
.

.