Akita / Japanese Akita Inu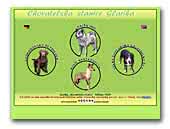 GLARIKA Akita Inu
Akita Inu breed behave, Smooth Collie, Cao de agua Portugues, Grosser Schweizer Sennenhund, and with great love.
Collie Smooth
Portuguese Water Dog
Great Swiss Mountain Dog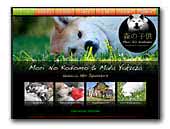 MORI NO KODOMO Kennel
Our passion are akitas,our love are akitas, our life are akitas :) Welcme on our webisite.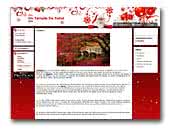 Temple De Todai
Magnifique élevage d'Akita inu se situant dans les ardennes belge. Nos Akita vivent en famille. N'hesiter pas a consulter notre site ou a nous contacter pour divers renseignements a bientot.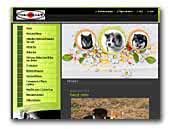 KAMIWAZA Akita inu and Shiba inu
We breeding two breeds Akita inu and Shiba inu. Akita color blue brindle and Shiba in color black and tan.
Shiba inu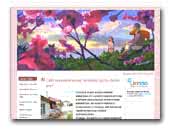 akita-inu.jimdo.com
2JCAC 2BOB - Treasure of Japan, the Akita Inu!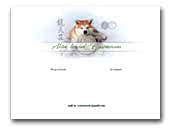 Ryuutensou Japanese akita kennel
Akita, Akita-inu, Japanese Akita - all this are the names of one breed. This is a gorgeous dog from mysterious Japan, from the mountains of Akita prefecture - the North part of Japan. We are a small kennel, aimed to raise beautiful and strong Akita dogs. Our dogs are a big friends of us, and we are hoping they happy to live with us.

On our website you can find the some information about akita standard - FCI and Japanese (AKIHO), pictures and videos of our dogs and information about our breeding plans.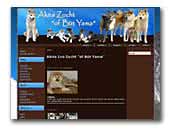 of Büt Yama - Akita Zucht
Wir betreiben eine kleine Zucht der japanischen Rasse Akita und haben zeitweise Welpen an verantwortungsvolle Personen abzugeben.

Um den zukünftigen Besitzer einen gesunden, wesensfesten und gut sozialisierten Akita-Welpen zu übergeben, sind wir sehr bemüht, die Welpen optimal auf die Umwelt zu prägen und liebevoll im Haus und Garten aufzuziehen.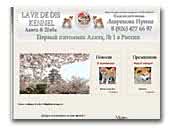 LAVR DE DIS Akita & shiba kenel
Japan dogs akita and shiba, puppy, standart FCI, AKIHO, NIPPO.
Shiba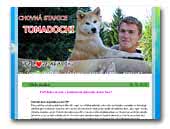 Tomadochi Akita Inu
Naším chovatelským cílem je odchovávat zdravá štěňátka s výborným exteriérem i rodokmenem a především s vyrovnanou povahou, aby byli skvělými společníky, a proto klademe velký důraz na správnou socializaci. Také chceme, aby naše odchovy byly typickými představitely plemene.

Velmi zodpovědně proto vybíráme rodiče a snažíme se absolvovat povinná i nepovinná zdravotní vyšetření.Naše mezinárodně chráněná chovatelská stanice Tomadochi (přítel) byla zaregistrována pod FCI v roce 2010.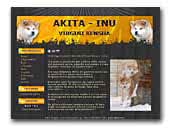 Allevamento Akita Inu VIRGINI KENSHA
Italian Akita Inu breeder with excellent Japanese quality dogs, ENCI recognized. Welcome in this website.



.

.