Akita Inu / Akita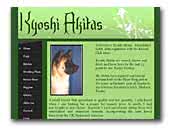 Kyoshi
American Akitas & Japanese Akita Inus
Welcome to Kyoshi Akitas & Japanese Akita Inus.

We are an experienced show/breeding kennel based in the middle of the UK. We breed Akitas of correct size, substance, good colour and excellent temperaments. We only breed occasionally when we are ready for a puppy ourselves. Quality rather than quantity! I hope you enjoy our dogs.
American Akita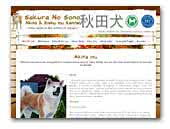 Sakura No Sono
Akita inu and Kishu Inu kennel
Hello. We speaking an english, polish, russian & an italian. Contact is possible also in: German, Japanese, Spanish and Portuguese.

Akita jest innym psem niż wszystkie pozostałe rasy. Akita to sposób na życie, to dom w którym zawsze ktoś na Ciebie czeka, to psi autoalarm, stróż Twoich dzieci, Twojego dobytku, to system wczesnego ostrzegania, to czasoumilacz Twojego życia. Tym właśnie jest dla nas Akita... dostojne zwierzę, które kocha nas jak nikt inny na świecie. Ona nas nie zdradzi, nie oszuka, na Akitę zawsze możemy liczyć. Jest to chyba jedyna rasa, która patrzy w błękitne bezchmurne niebo i marzy. Wg japończyków posiada ona duszę, przynosi zdrowie i szczęście.


We already have been started breed Kishu Inu. Now we have an amazing girl after World Winner and also we actually wait for Our male, import from Japan Nippo federation by JKC. Both parents our female are from Japan Nippo pedigree Both parents are also from Japan like our male. If you want to buy a puppy from our kennel we can put You on waiting list.(2 years max)
Kishu Inu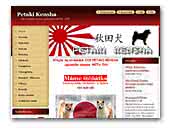 Petaki Kensha Akita inu
Our kennel Petaki Kensha deals with breeding Japanese breed Akitas Inu.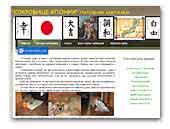 Treasure Of Japan
The first and unique in Moldova the kennel Akitas.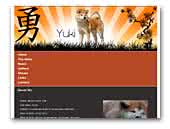 akita-dog.ro
Akita Inu: Nippon Jume Yuki - Romanian CH, Romanian JCH.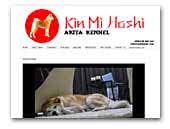 KIN MI HOSHI Akita Inu Kennel
KIN MI HOSHI Akita Kennel situated in the Mediterranean Island of Cyprus! KIN MI HOSHI in Japanese language means "BEAUTIFUL GOLD STAR" ans its dedicated to my first Akita "ISAKO OF SHOHAGO" aka ISAKO. Please visit our web side for more information about our kennel and dogs. Thank you in advance for your time!