Alaskan Malamute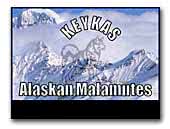 Keykas Alaskan Malamutes
We are starting a new breeding programme in the United Kingdom. Our aim is to perfect the breed and produce healthy show and quality puppies. Feel free to check out our brand new website and to contact us should you wish ...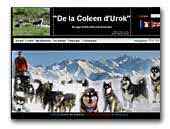 De La Coleen d'Urok
Familial breeding of  sledding dogs of Alaskan Malamute breed with blog, FAQ, description, standard, photos et videos, webcam, pedigree, genealogical tree, activities, hiking, walks, mountain-biking, in the Hautes Pyrénées, France

Elevage familial de chiens de traineau de la race Alaskan Malamute avec blog, faq, description, standard, photos et vidéos, webcam, pedigree, généalogie, activités randonnées, montagnes, VTT, dans les Hautes Pyrénées, en France.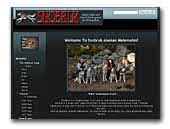 Snobruk Alaskan Malamutes
Snobruk is a small Working/Show kennel based in the UK.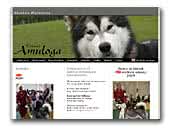 Kennel Amuloga Alaskan Malamute
Top breed of Alaskan Malamute. Do you whant a Malamute who also can be a family, show.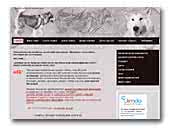 Songo & Yoko
Welcome ...

... our website Alaskan Malamutes COSTLY SONGO CYNOSURE and ARCTIC ANGEL YOKO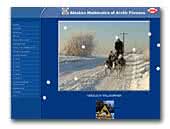 OF ARCTIC FLOWERS FCI
We are a small kennel located in west germany. Our dogs are for working and showing but most important loving family members. Breeding since 2000.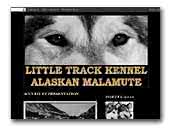 LITTLE TRACK Kennel
Alaskan Malamute breeder on Kotzebue blood line.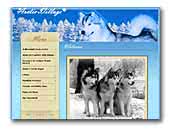 Arctic Village Alaskan Malamutes
We are a small kennel, and our dogs are, first of all, our family members.

Our goal is similar to that of any responsible breeder: to produce healthy, physically and mentally sound dogs, with working abilities. We believe this is possible only by breeding close to the standard, always keeping in mind that the quality and not the quantity is important.

We strive to produce sound, typy dogs, with excellent temperament. All our dogs have eyes and hips clearances, because health is an important aspect of our everyday life, and because we want the best for our dogs and their puppies.

We try to make our canine companions as happy as they make us each and every day!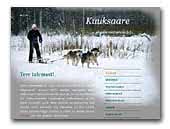 Kuuksaare Alaskan Malamutes
Kuuksaare kennel is a small hobbykennel, located in eastern Estonia, breeding Alaskan Malamutes. Welcome to our homepage!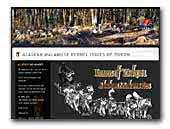 Issues of Yukon Alaskan Malamute Kennel
Der Alaskan Malamute ist der größte und stärkste Schlittenhund. Seit 1993 züchten wir Alaskan Malamutes. Unsere Alaskan Malamute und Welpen sind Mitglieder unserer Familie und wachsen im Haus auf. Der Alaskan Malamute ist einer der vier Schlittenhunderassen und ist ein ursprünglicher, dickköpfiger und menschenfreundlicher Müllschlucker. Ein ausgesprochener Rudelhund, der am liebsten im Freien ist, aber auch die Wohnzimmercouch nicht verschmäht. Erste deutschsprachige.
.

.