Alaskan Malamute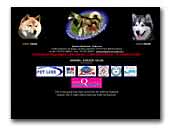 Del Biagio - Alaskan Malamute
& Shiba Selection Center
Alaskan Malamute Kennels since 1984. Shba Kennels since 1993.
Shiba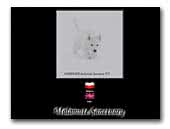 Malamute Sanctuary FCI
Alaskan Malamute
Our kennel is very young since 2006, first litter born in 2008. But acquisition of knowledge in the direction of Alaskan Malamute become from 1997.

Each par are in our breeding carefully selected in order to achieve our goal, which is beautiful, powerful introduce, and at the same time full of zeal for work, with typical of the breed for appearance and character, healthy Alaskan Malamute. We don't try to breed a luxury or a typical " working malamutes - we aim to balancing of these features. We try to continuing the breeding works on which is heart of the thrust and commitment famous breeders in the country of born the breed. We want to breed in order to consolidate and recorded features beautiful Alaskan Malamute. to be surrounded a beautiful, healthy malamutes, forming a good team in sled to the beauty of values demonstrated in the exhibition of dogs and, above all, provide a valuable genetic baggage for further generations. We hope that this what we do be appreciated and we will invite You to visit our virtual and real kennel. On our website will continuously arrive information about malamutes and photos not only our malamutes. Our dogs is ours love, ours world.
Present

We live in a small village near Rzeszów in Poland surrounded by meadows and forests. Malamutes at home are permanent, in the garden also they have spacious dogs pen. Puppies in the first weeks is staying at home, however, and when the weather is conducive and they are older, spend their days on the puppypen just for them, in which there is a mini playground for puppies.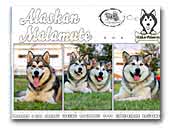 alaskamalamut.com
Alaskan malamute in Ukraine.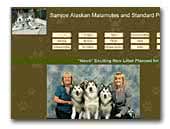 Samjoe Alaskan Malamutes
Welcome to Samjoe Alaskan Malamutes. Here at Samjoe our dogs are first and foremost family.
Standard Poodle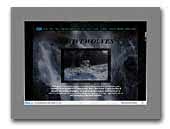 NATIVE WOLVES
Native wolves we breed show quality alaskan malamutes to bread standerd.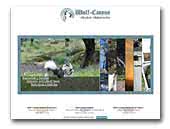 Wolf-Canyon Alaskan Malamute Breeders
Selective breeding of Alaskan Malamutes. Beauty, health and working habilities. Health tests done on every breeding dog. Occasionally we have puppies. Champion bloodlines.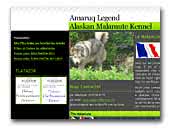 Amaruq Legend Alaskan Malamute Breeder
Amaruq Legend is a small family kennel, FCI registered and SCC (French governing body for canine) recognised breeder in northern France & dedicated to caring for Alaskan Malamutes.

Working on the two bloodlines M'LOOT and KOTZEBUE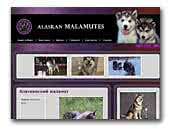 alaskamalamut.lv
Alaskan Malamute is a big, strong, stately dog. At first glance a very serious-looking dog, but if you look into its eyes, these intelligent and kind eyes, that would never deceive, they reflect the love of man.

So we bought an Alaskan Malamute puppy. Then we thought that "The only thing better than a malamute, is two!"

At the time of the decision a lot of thoughts were in my head: big, looks menacing, would protect the house; happy eyes that are glowing with love for the man - is the most important thing! Beautiful and further only pros and synonyms. Malamute is love at first sight!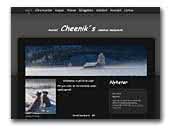 Cheenik's Alaskan Malamute
Alaskan malamute kennel from Sweden. Sledding, skiing bike and dog trekking. Sometimes puppies available.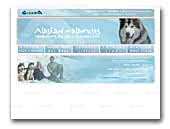 CIJARA MALAMUTES
Selective top breeding of Alaskan Malamutes with import USA bloodlines.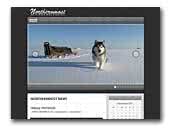 Northernmost
Working Alaskan Malamutes in northern Sweden. Beautiful and sound Alaskan Malamutes for work, show or pets.


.

.