American Cocker Spaniel / Spaniel (American Cocker)

RAMZDORF american cockers
Welcome on website of Ukrainian kennel of american cockers "RAMZDORF".

Ласкаво просимо на сайт розплідника американських кокер спаніелів "RAMZDORF", який знаходиться в Україні.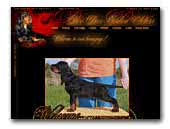 Dix Dax kennel
Breeding gordon setters, american cockerspaniels and russian toys.
Gordon Setter
Russian Toy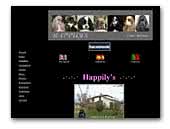 Happily's American Cocker Spaniel
Notre volonté est de continuer à travailler les meilleures lignées et de produire et présenter des sujets de qualité... Nous souhaitons également être disponibles pour informer les personnes intéressées par la race.

En effet, le cocker américain n'est pas le chien de tout le monde...même si son caractère enjoué et facile en fait un excellent chien de famille, son entretien est une toute autre affaire...la somptueuse fourrure qui caractérise son élégance naturelle se mérite et demande une importante implication du propriétaire. Depuis 1995, la passion anime notre volonté de nous rendre disponibles pour vous conseiller tant dans l'achat de votre chien que pour son entretien ou autre... Nous vous souhaitons donc une agréable visite sur notre site et vous invitons à nous contacter pour des informations complémentaires...

Heavenly Way's American cockerspaniels
Very limited breeding since 1994.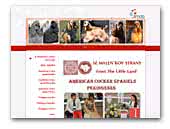 FCI IZ MALEN'KOY STRANY
American cocker spaniels & Pekingeses Show dogs!
Pekingese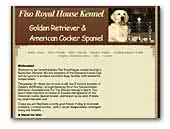 FISO ROYAL HOUSE Kennel
Breeding Golden Retriever and American Cocker Spaniel,with love,passion and responsability!
Golden Retriever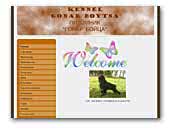 Kennel 'Gonar Boy'
Welcome to kennel "Gonar Boytsa" in Belarus. My dog breeds - American cocker, English cocker, Russian Spaniel, Russian Toy and Yorkshire Terier. More info, my dogs, puppies, dog show and ...
English Cocker Spaniel
Russian Spaniel
Russian Toy
Yorkshire Terrier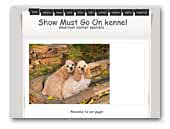 Show Must Go On
american cocker spaniel kennel
Small hobby kennel Very limited number of litters Breeding only with health tested show winner dogs, with proper temperament.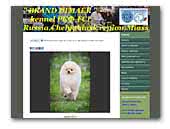 BRAND DIMAER kennel
Hello !

We welcome you at the kennel "BRAND DIMAER"! We work with three dog breeds American cocker spaniel, German Spitz and Shih tsu. Pitomnik is based on the mother pogolovya. Sobaki our breeding livestock is a balanced psyche , good health and anatomy, rich, high-quality wool and excellent temperament.

All our animals have championships, took prizes in major Russian and foreign exhibitions, national and international championships. You can buy puppies with the prospect of the exhibition, as well as pets, just for fun !

All puppies have a stigma, veterinary documents, vaccinated by age. Graduates leave the nursery in new home with RKF -FCI and treaties sales. By prior arrangement, can be delivered in any region ! Enjoy your browsing our site ! It would be appreciated if you leave your review in the guestbook!
German Spitz
Shih Tzu
.

.