American Staffordshire Terrier


z Čekyňského dvora Amstaff kennel
American Staffordshire Terrier Kennel from Czech republic.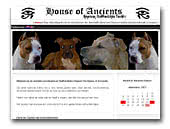 House of Ancients
American Staffordshire Terriers
Home-raised companion and show quality puppies only. Bred for gentle temperament, excellent type and sound movement.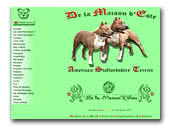 Elevage de la Maison d'Este
l'élevage de la Maison d'Este, 14 ans d'expérience et de passion. Venez découvrir notre site et apprécier nos chiens, leur descendance, plus de 600 photos, les pedigree, les résultats d'expo, nos chiots disponibles, ...
Numéro éleveur: 594608 / Numéro d'affixe: 056475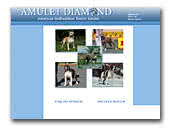 Amulet Diamond - amstaffs kennel
Professional kennel, specialising on the American Staffordshire Terriers. We can give you - News, Photo, Articles about Dog Shows. Puppy for sale. We be interested in our puppy. History and breed standard.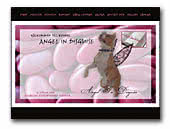 Kennel Angel in Disguise
We're running a small breeding of the American Staffordshire Terrier. Our dog live with us as family members.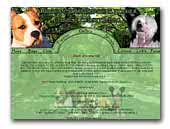 Kipairis - American Staffordshire Terrier
and Chinese Crested Dog
Foto Chinese Crested, Foto am staff, foto from dog shows, puppies.
Chinese Crested Dog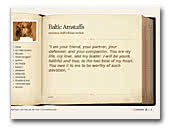 AmstaffsBaltics
American staffordshire terriers in Latvia.


« Prev 1 2 3 4 5 6 7 8 9 10 11 12 13 14 15 16 17 18 19 Next »