American Staffordshire Terrier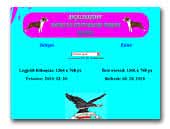 ANGELINASTAFF
ANGELINASTAFF American Staffordshire Terrier kennel.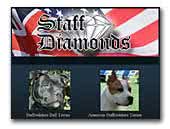 Staff Diamonds
Welcome to Staff Diamonds Kennel
We select the best breeding dogs of American Staffordshire Terrier and Staffordshire Bull Terrier and produces puppies of high quality.

Our dogs are registered with pedigree at the Greek Kennel Club (KOE) in accordance with FCI specifications.
Staffordshire Bull Terrier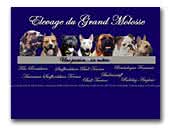 Elevage du Grand Molosse
Elevage du grand molosse dans les vosges en lorraine propose chiots fila brasileiro, bull terrier, amstaff, staffordshire bull terrier, bulldog anglais et bouledogue français.

Touts nos chiots sont vendus pucés, vacinés, inscrit au LOF et accompagné d'un certificat véto.
Staffordshire Bull Terrier
Bull Terrier
French Bulldog
English Bulldog
Fila Brasileiro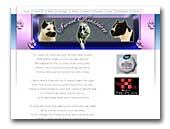 Sweet Obsession
Sweet Obsession Kennel- American Staffordshire Terrier & Portuguese Water Dog. Located in Croatia.
Portuguese Water Dog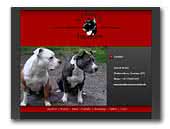 X-CESSIVE VOLITION
American Staffordshire Terrier
Solid old bloodlines.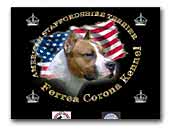 Ferrea Corona Kennel
Welcome to our website!

We are Ljiljana and Krunoslav Posavec. We always admired the grace and affection of American Staffordshire Terriers, so we decided to get one. We bought our first staffordshire terrier in 2006. It was a beautiful male MC Bronx. He became a member of our family.

Later MC Bronx got company, female Sui, then we decided to breed American Staffordshire Terriers. We received our kennel name in 2008.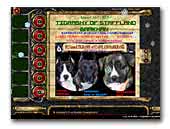 Tigrashy of Staffland Barkhan
Welcome! Kennel AST - FCI - TIGRASHY OF STAFFLAND BARKHAN, kennel was registered (№ 684/08) in FCI - 2008.Ours kennel include lines of kennel USA – SUMMIT, WILLYNWOOD, WHITE ROCK, ROYAL COURT, STORITIME, FINWAR, SIMBA CAMP, X-PERT; UKU –Kiev BAYRON, S ALMAZNOGO OSTROVA, ROYAL COURT YARD, ALBANIK, AMSTAFF's HOLLYWOO, VADI-HALLFA – RКF.

We have got very beautiful Tigry puppies. Ours staffs - muscular, courageous, agile and graceful.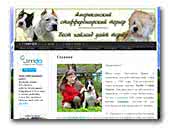 serenada.jimdo.com
Welcome to my site! I have been breeding show quality american staffordshire terrier and west highland white terrier. Take a look at my beloved dogs, maybe you will find here your future puppy!
West Highland White Terrier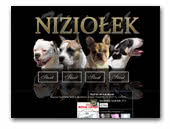 NIZIOLEK Kennel
American Bulldogs, Bull Terriers and American Staffordshire Terriers from Poland.
Bull Terier
American Bulldog
.

.