American Staffordshire Terrier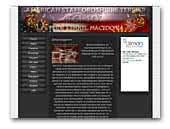 Pride Kennel
American Staffordshire Terrier
Come as a guest, stay as family!!

Description: Welcome to Pride Of Macedonia FCI-3/11 No.107 Kennel for American Staffordshire Terriers. Our kennel is located in the capital city of Macedonia, Skopje. The origin of our dogs is from the finest kennels in the Europe and Balkans.

In our breeding program we use only the best specimens of the breed and it's our goal to produce first and foremost healthy, balanced dogs with show quality and excellent temperament described by the FCI standard. For us the temperament it's not an option it's priority, because Am staffs shows great affection and love with for everyone especially to children that's why this comes in first place. Our dogs are our pride a life style so from there is the idea for the name of the kennel.We hope you will spend good time at our web site and don�t forget to visit us again; we will update the site regularly. Our biggest success is yet to come.

Sincerely PRIDE Team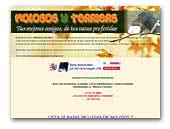 molososyterriers.blogspot.com
Molosos y Terriers: El Blog

Blog del proyecto "Molosos y Terriers" , cuyo fin es la defensa, difusion y proteccion de las razas caninas mas condenadas por la sociedad: Las denominadas "razas peligrosas". Todo nuestro trabajo y esfuerzo se realiza altruistamente por amigos y amantes de estos perros y razas. Esperamos que disfruteis tanto como lo hacemos nosotros trabajando en este proyecto. Un cordial saludo a todos y gracias de antemano.
Dobermann
Rottweiler
Staffordshire Bull Terrier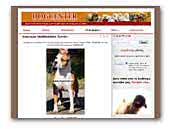 DOG CENTER
For more than 20 years, we are breeding high quality American staffordshires from the best bloodlines worldwide. For more information and available puppies, please visit our website.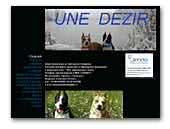 UNE DEZIR
Ukrainian Kennel of American Staffordshire Terrier "UNE DEZIR".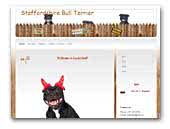 Lucky Staff
Wellcome to happiest & luckiest staffy and amstaff !!!

Staffordshire Bull Terrier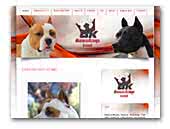 Diamondkings
Diamondkings americanstaffordshire terrier kennel since 1998!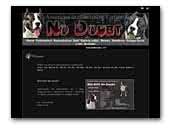 No Doub Team
American Staffordshire Terrier
The home page of kennel No Doubt Team - Int, Multi Champion BIG BOY No Doubt and Jr.Ch HOLYWOOD DREAM King Of Ring's.

.

.