American Staffordshire Terrier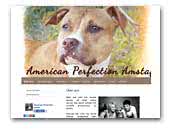 American Perfection Kennel
Mein Freund schwärmte schon immer für American Staffordshire Terrier, demnach besuchten wir einige Rassehundeausstellungen und auch ich war von der imposanten Ausstrahlung, dem freundlichen, offenen und verspielten Wesen von Anfang an begeistert. November 2011 war es endlich soweit und eine kleine Amstaff-Dame zog zu uns nach Hause.

Dixi vom Waldachtal "Kia" holten wir von einer erfahrenen Züchterin aus der Nähe von Stuttgart. Kia entwickelte sich zu einem, für uns, perfekten Begleiter. Sie ist eine lebensfrohe, verspielte, lernfreudige, aktive aber auch sehr verschmuste Hündin, die einen Powertag in der Natur, oder auf dem Hundeplatz genau so liebt, wie auch mal einen ruhigen Tag daheim. 2013 erfüllten wir alle Auflagen des ÖKV/ÖCAST und erhielten unsere Zuchtzulassung und Zwingerkarte. Wir stehen mit unserer Zucht am Anfang, dennoch ist es unser großes Ziel gesunde und wesensfeste Hunde zu züchten. Hunde, welche wie unsere Kia, unentbehrliche Familienmitglieder und treue Wegbegleiter werden, aber auch auf Ausstellungen sowie im Hundesport erfolgreich sind.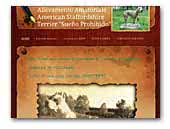 Allevamento Amatoriale Sueno Prohibido - American Staffordshire Terrier
Amatori dell'AST, i nostri cani sono selezionati per carattere,tipicità, standard ed equilibrio. I nostri cani non stanno in box ma liberi, i cuccioli nascono in casa e fino all'arrivo dei nuovi proprietari socializzano con i nostri adulti in giardino. Vengono ceduti non prima dei 60 giorni con pedigree F.C.I., microchippati, due sverminazioni e vaccinati.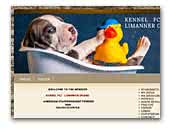 Kennel FCI LIMANNER GRAND
American Staffordshire terrier and xoloitzcuintle (mexican hairless dog, xolo) intermediate and miniature size.
Mexican Hairless Dog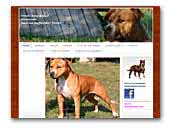 Grand Champ
American Staffordshire Terrier
Allevamento per la selezione dell' American Staffordshire Terrier.

We breed American Staffordshire Terrier with passion for the selection.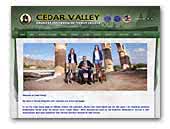 Cedar Valley
American Staffordshire Terrier Kennel
Our American Staffordshire Terrier dogs are successful and high quality dogs with excellent placements both in Cyprus and in World Dog Shows.

Our kennel is located at the island of Cyprus. Each of our dogs is a special friend for us and we always try to offer them the best life as possible.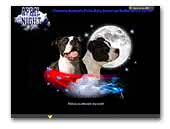 APRIL NIGHT
American Staffordshire Terrier
Welcome in kennel from Poland.




Viat Galena
Hello!
We are glad to welcome you on the pages of our site. We live in Russia, in city Kirov. Our nursery works with the different breeds of dogs from 1999. Presently in a nursery tribal work is conducted with the American staffordshier terrier, English springer spaniel. In a nursery there are two representatives of hunting dogs 7 groups of German Shorthaired Pointer and Scottish setter.

More detailed information you can know, writing a letter to us.
English Springer Spaniel
German Shorthaired Pointer
Scottish Terrier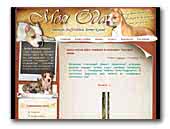 Moya Oda
American Staffordshire terrier kennel
American Staffordshire terrier kennel "Moya Oda". Russia, Krasnoyarsk.
Welsh Corgi Pembroke
Chihuahua
.

.