American Staffordshire Terrier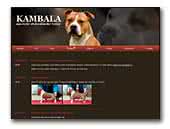 Kambala Amstaff kennel
Kambala is the new kennel of American Staffordshire Terrier in Czech republic. We are proud owner of Grand champion Orlando Szalai's and X-Jackie Szalai's. We'll be very pleased if you visit our site.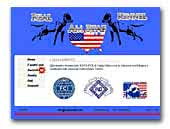 REAL AM STAF Kennel
Allevamento riconosciuto ENCI - FCI per la selezione morfologica e caratteriale dell'American Staffordshire Terrier. di Gianni Marco.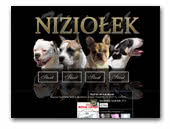 NIZIOLEK Kennel
American Bulldogs, Bull Terriers and American Staffordshire Terriers from Poland.
Bull Terier
American Bulldog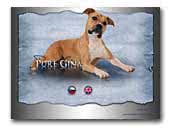 Pure Gina kennel
American Staffordshire Terrier kennel PURE GINA.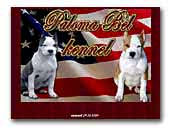 Paloma Bell kennel
My name is Davor Matokovic and animal helath is my profession. Love for dogs I started to show already when I was a child, so I got my first dog when I have decided to throw away my nipple. That was a little basset puppy. After him I have had a few different breeds of dogs, but the German Shepherd dog spent the longest time at my home. Unfortunatelly, he was for a long time very, very ill so he died.

... One year later came to my home female black and white American Staffordshire Terrier puppy which I have called Elena. From the first day, she has captivated hearts of all my familly, especially my mother's. My mother helps me the most and without her all this couldn't be possible. Some time after Elena, to my home came two dogs more, again American Staffordshire Terriers, of course. Female I called Dona and male I called Tango. Breeding station dogs I registered 2006. under name "Paloma Bel" under number F.C.I. 35/06.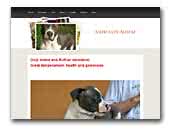 Ashwood's amstaff
American staffordshire kennel in italy. Only woods and ruffian bloodline.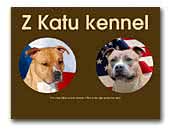 Z Katu
We are Amstaff's FCI Kennel from czech Republic. Our goal is to breed secure, healthy, stable and exterior beautiful dogs.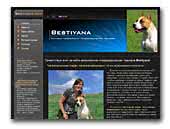 Bestiyana
The more you get to know staffordshire terrier, the more you get persuaded that it is a very intelligent dog.

In spite of the rumour about an unjustified aggression of AST it is a very obedient and even-tempered breed. What you have to do from the very moment of your getting a puppy is to figure out for yourself what you want to see in your dog. AST is a companion dog which is ready for any "feats" for its master. And taking into consideration power and strength that practically every staffordshire terrier has you have to be consistent and defined in your demands of your pet. They get very well trained, are able to carry colossal physical loads, never get tired playing and working. Just don't let them get bored. Forced idleness is the way to unpredictable deeds and "petty" dirty tricks.

It is well known that there are no bad dogs, there are bad masters! And from a little trusting and compliant puppie one is thoroughly making up a friend for oneself, another is also thoroughly making up an enemy for the surrounding people.
I would like to thank a wonderful person - Zhanna Nedoshitko, who has shared her great experience with me and entrusted Paloma, a young perspective bitch dog, to me. Zhanna's and my view on this breed have coincided. We are trying to get healthy, good-tempered, anatomically right-built dogs.

Everyone who loves this breed is welcome to write!
Respectfully, Yana Romanenko


« Prev 1 2 3 4 5 6 7 8 9 10 11 12 13 14 15 16 17 18 19 Next »